H.H. Sheikh Hamdan bin Zayed Al Nahyan, Ruler's Representative in Al Dhafra Region, attended today the graduation ceremony of the 22nd graduate batch of the Rashid bin Saeed Al Maktoum Naval College, held at Al Taweelah, Abu Dhabi.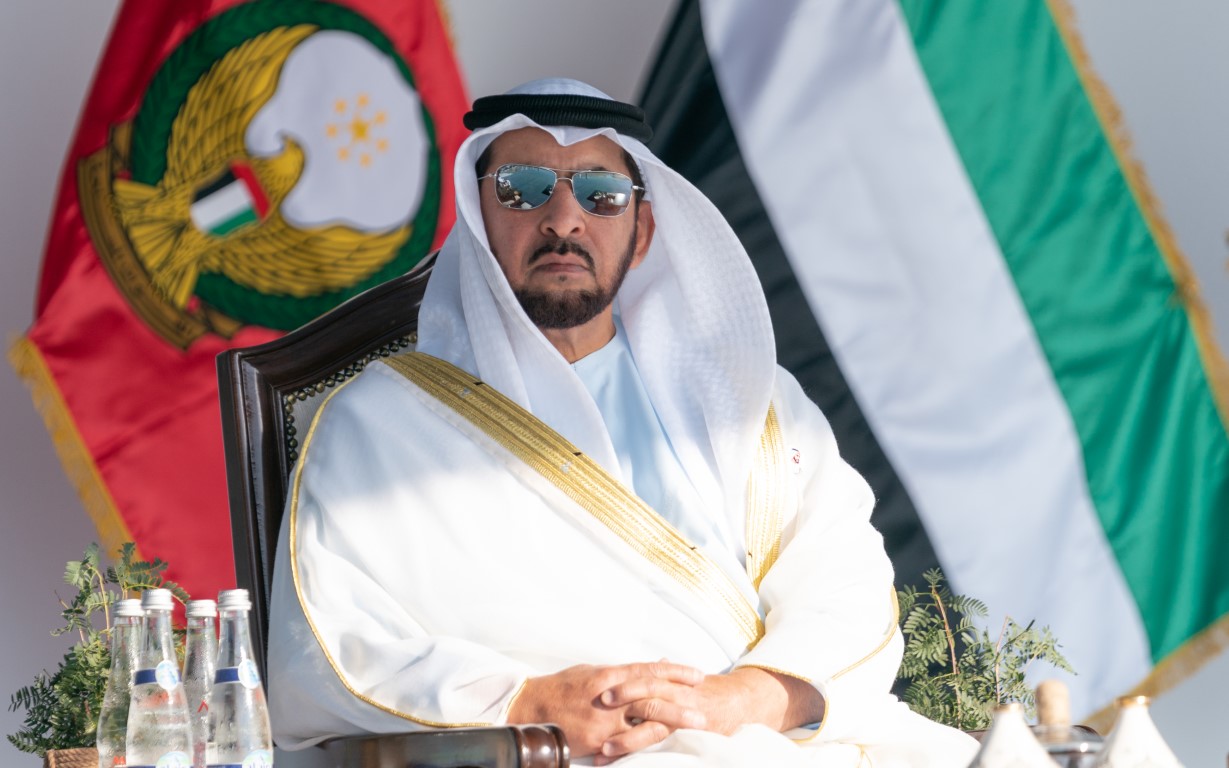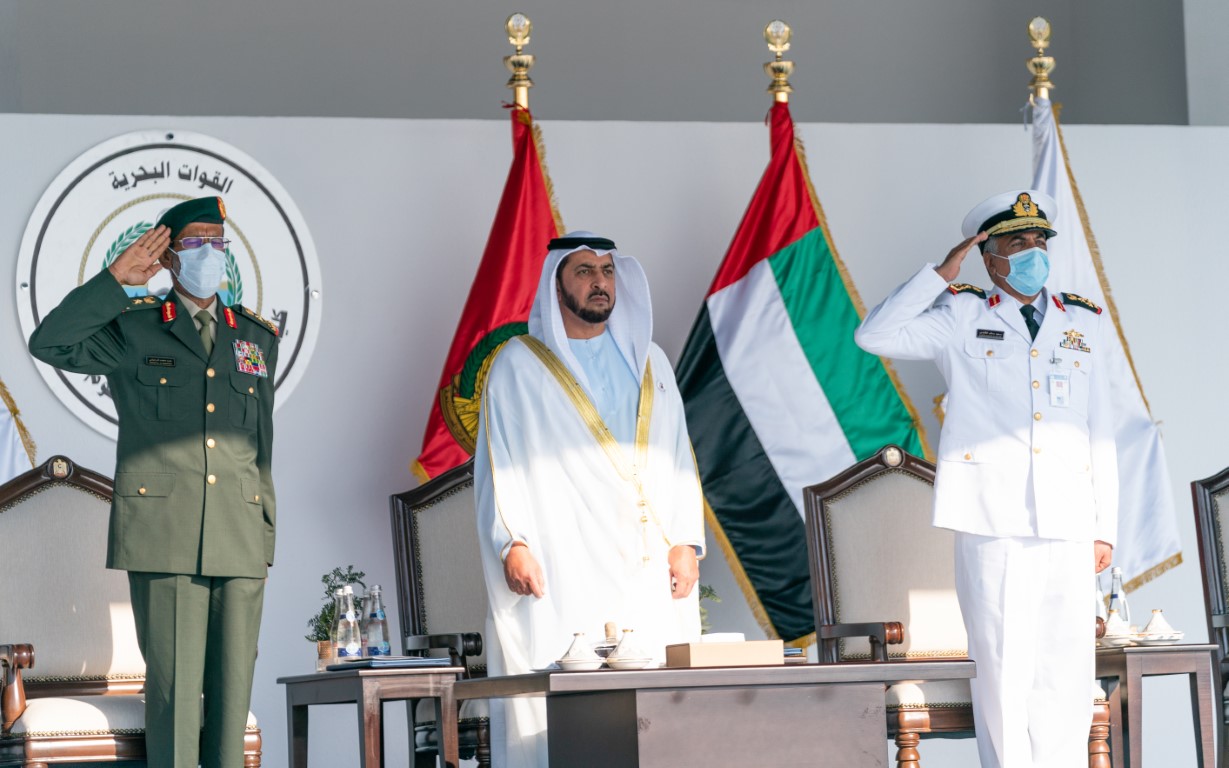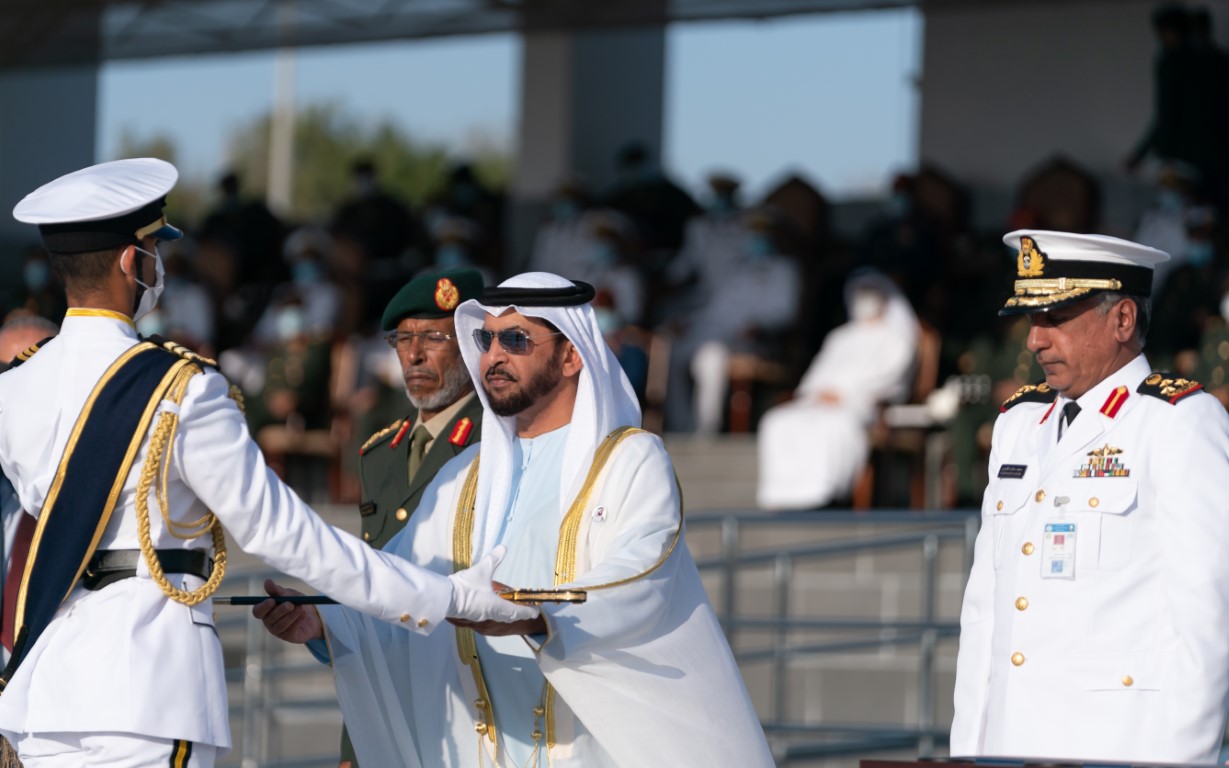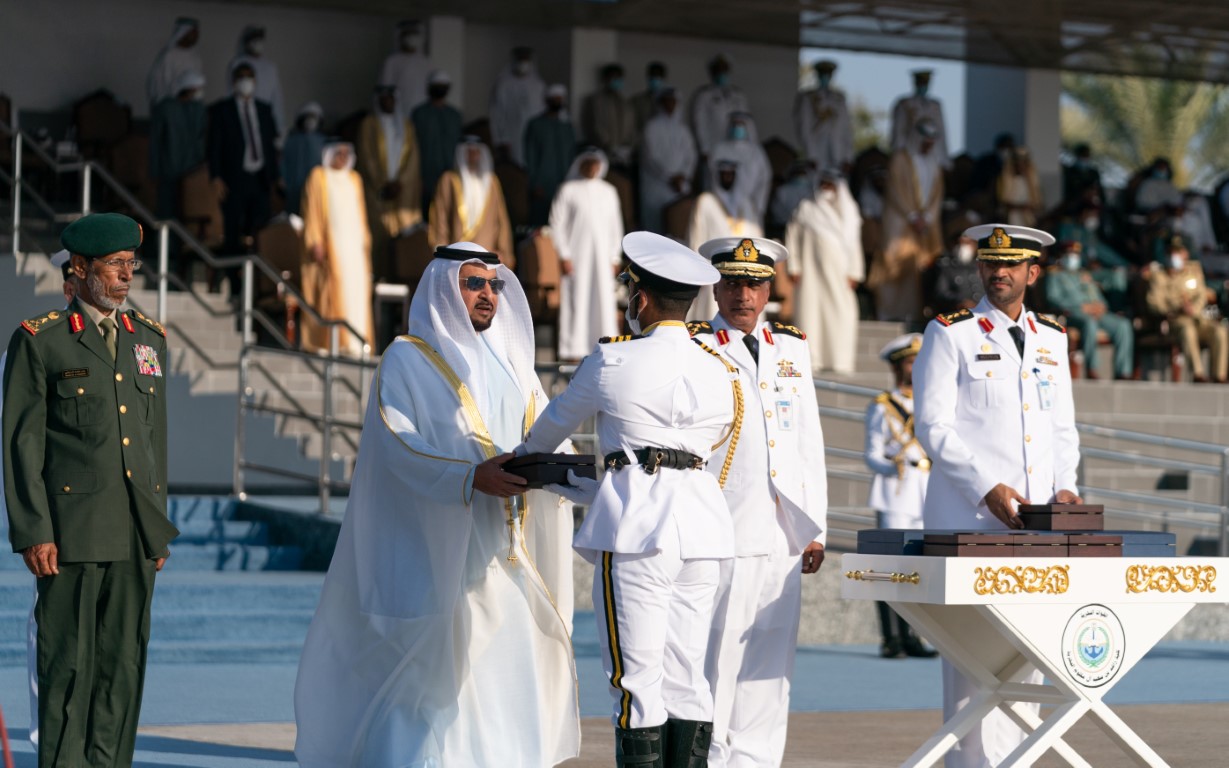 Among those who attended the event were Lt. General Hamad Mohammed Thani Al Rumaithi, Chief of Staff of the UAE Armed Forces, and a number of senior military officers.
Upon the arrival of Sheikh Hamdan, who patronised the event, the graduates were queued in front of the main podium in the form of a military parade, to showcase their physical fitness, discipline, and military training and skills.
They also took their oath before Sheikh Hamdan and the audience to maintain the sovereignty of the UAE and pledged to be loyal to President His Highness Sheikh Khalifa bin Zayed Al Nahyan, and their willingness to sacrifice their lives to protect the UAE's independence and security.
Addressing the ceremony, Commander of the College Col. Saeed Salem Al Kaidi thanked the leadership for the support they offer to the college and Sheikh Hamdan for attending the ceremony.
At the end of the ceremony, Sheikh Hamdan posed for photographs with the graduates and congratulated them on the start of a new stage in their careers.