H.H. Sheikh Hamdan bin Zayed Al Nahyan, Ruler's Representative in Al Dhafra Region, and Chairman of the Emirates Falconers' Club (EFC), valued the undivided attention paid by President His Highness Sheikh Mohamed bin Zayed Al Nahyan, to heritage and traditional sports, and His Highness' directives to conserve the pillars of cultural heritage and strengthen its role in environmental preservation and sustainable hunting.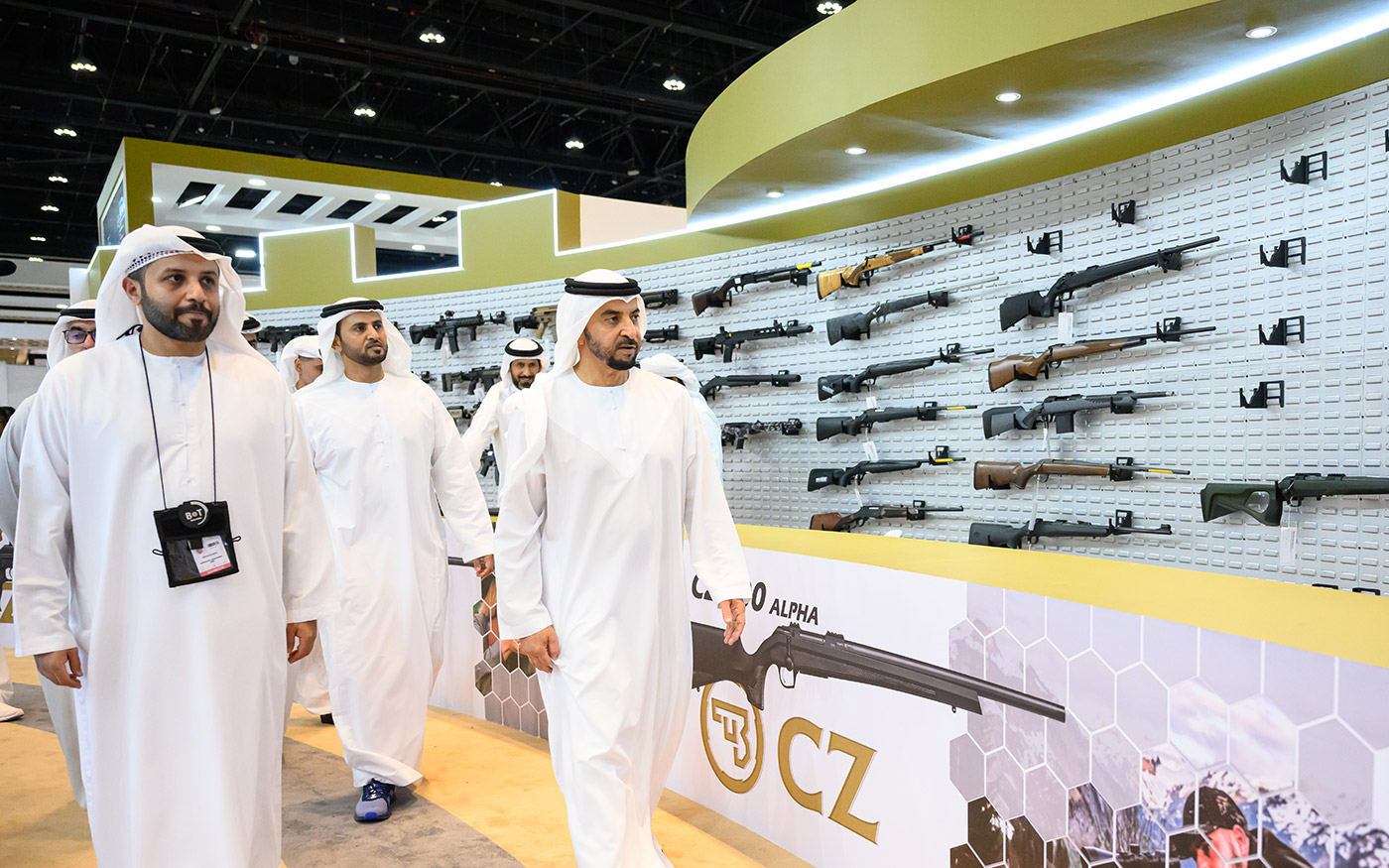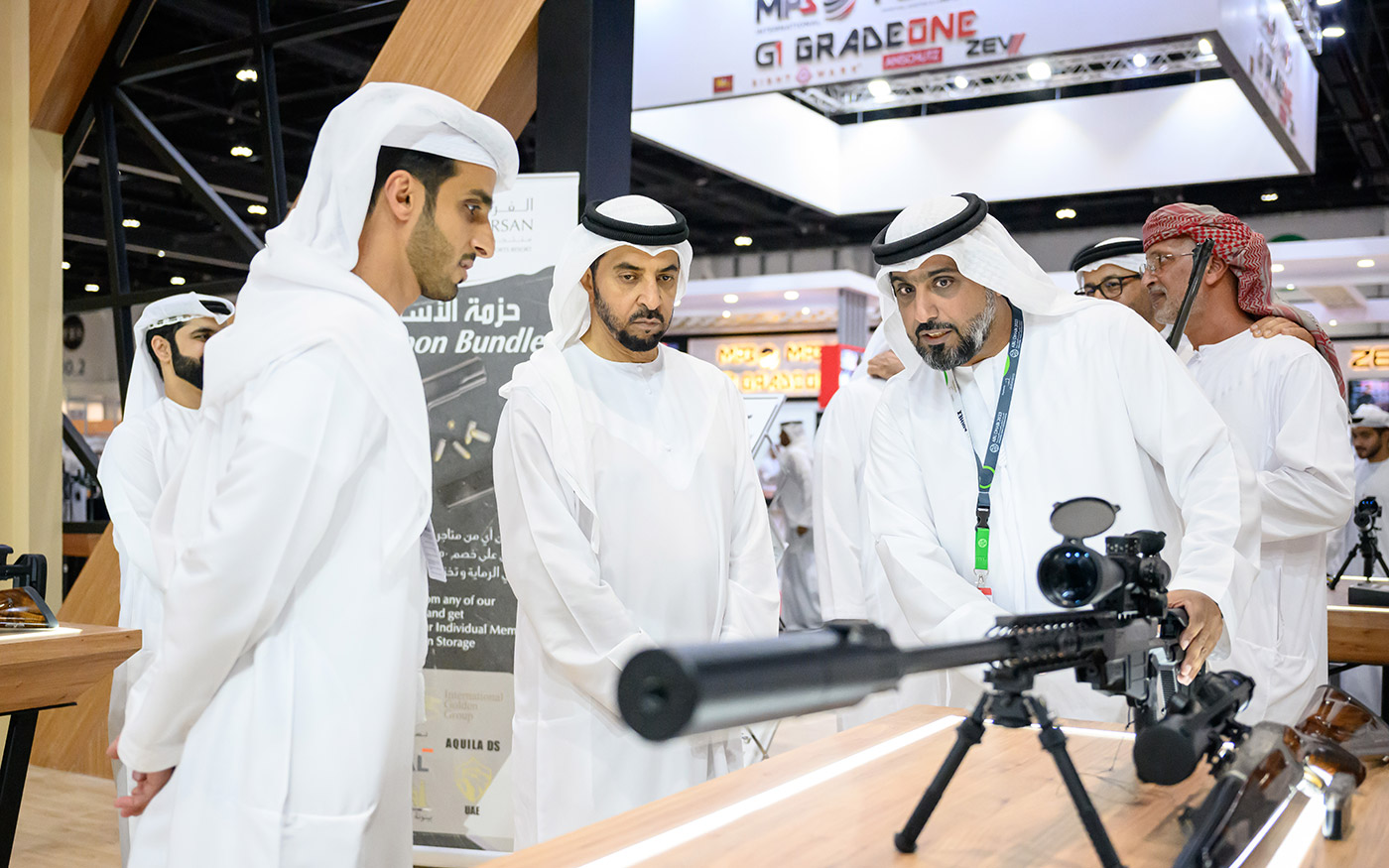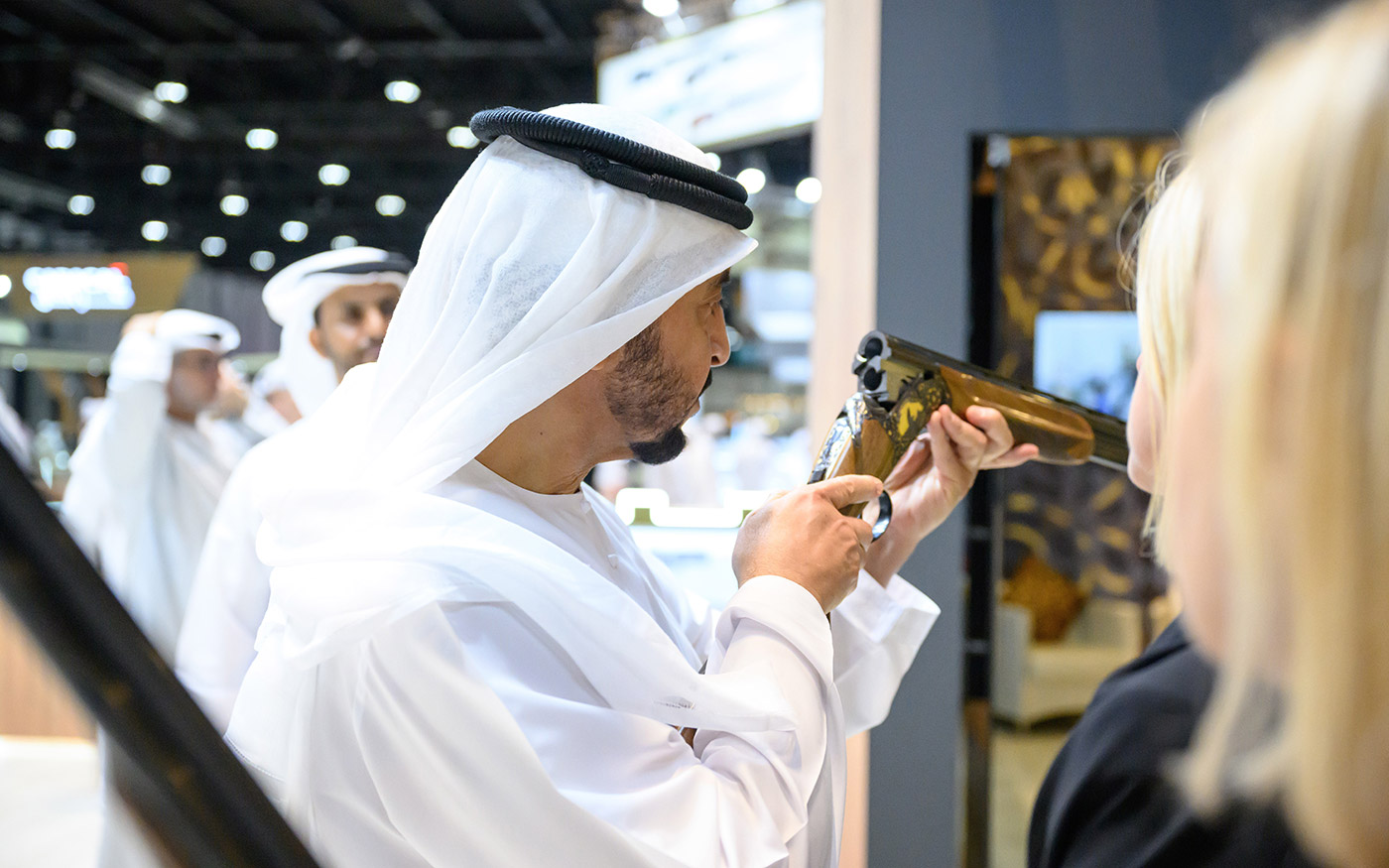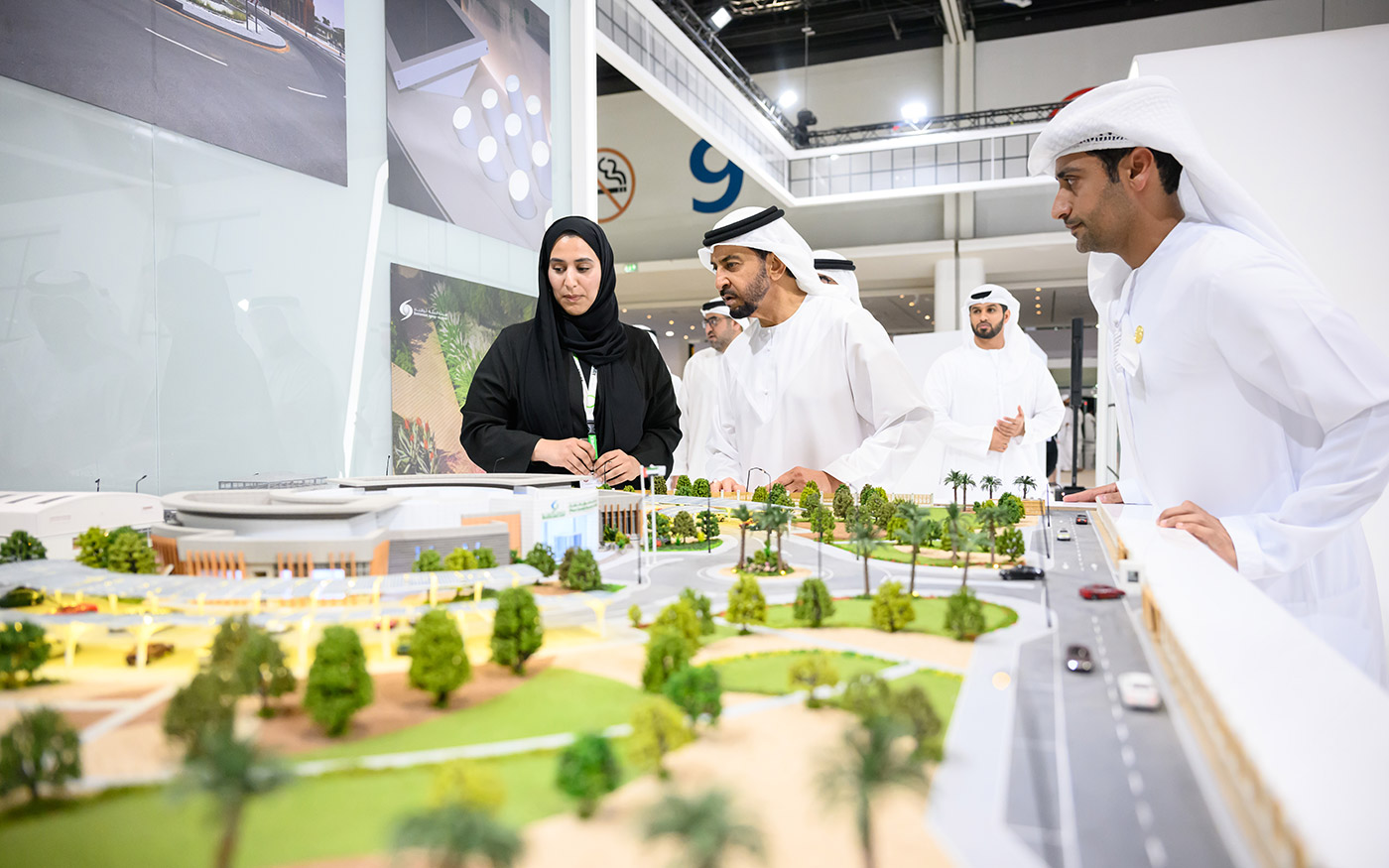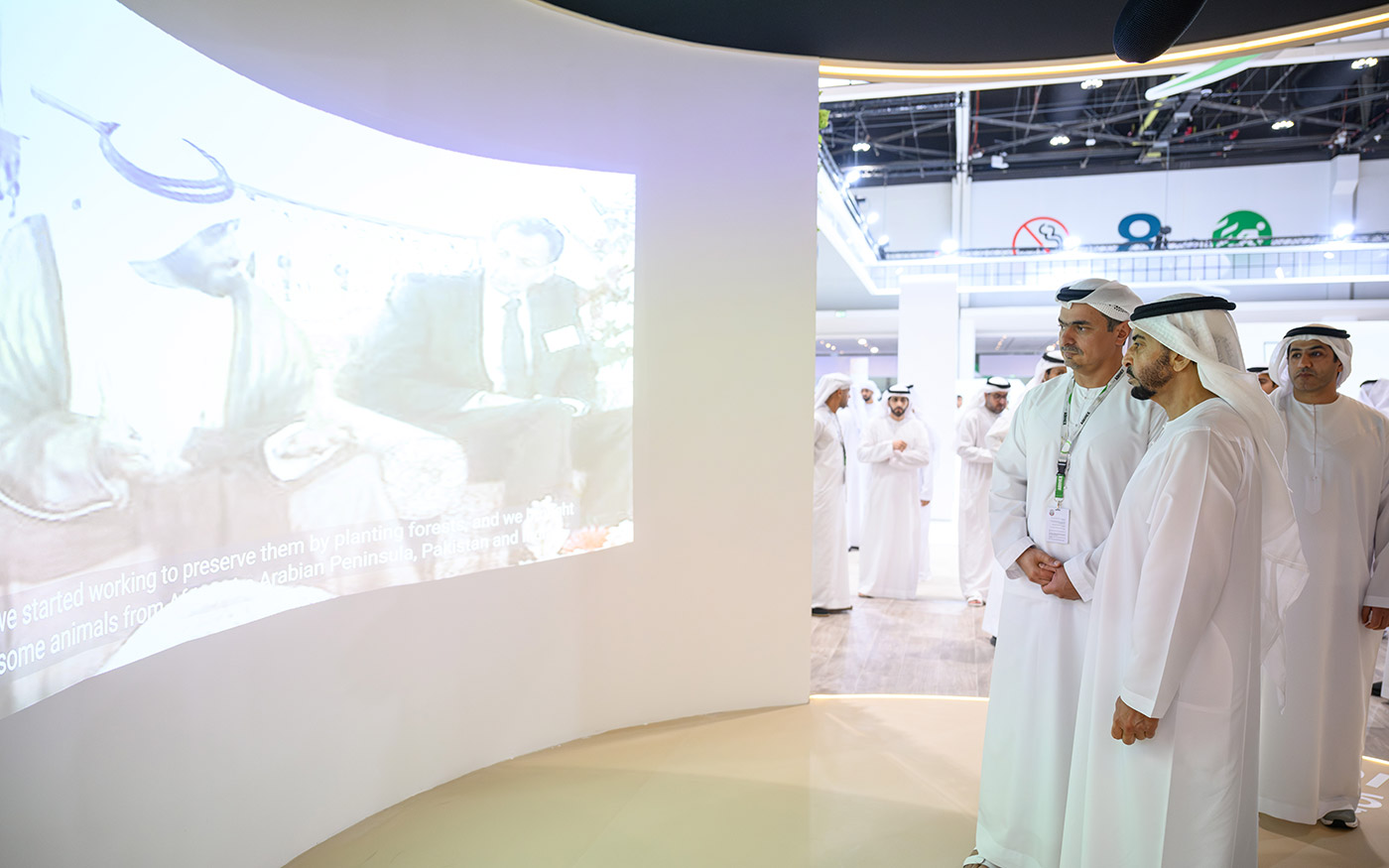 Sheikh Hamdan made the remarks today as he visited the Abu Dhabi International Hunting and Equestrian Exhibition (ADIHEX), which is held under his patronage on September 2-8 at the Abu Dhabi National Exhibition Centre (ADNEC). The 20th edition of the event is ogranised by EFC.
Sheikh Hamdan emphasised that the UAE has been and continues to be at the forefront of nations working in a variety of ways to conserve its rich and unique heritage, which is "respected and valued by the entire world, in addition to its direct contribution to protecting the common human heritage of nations and peoples."
During his tour, Sheikh Hamdan stopped at a number of pavilions and stands of local and foreign companies participating in the exhibition.
He was briefed on the heritage, cultural and artistic activities of the exhibition related to hunting and equestrian sport, and the efforts and practical plans made by the various participating parties to preserve environmental and heritage life and promote awareness of the culture of hunting.
Sheikh Hamdan praised the exhibition's focus on environmental issues, wildlife conservation, and promoting awareness of sustainable hunting methods, as well as falconry and saluki hunting, while also hailing the role of the various participating institutions in preserving the UAE's heritage and encouraging the public to take part in protecting endangered species.
He explained that the exhibition has evolved into a prestigious cultural, heritage, and economic festival in which ideas, experiments, and expertise are exchanged, as well as a forum for lovers of heritage and the desert, hunters and horseback riders, poets, camel lovers, and those interested in environmental preservation.
Sheikh Hamdan expressed his delight that the exhibition is intended for audiences of all ages and that engaging activities have been planned for children to entice them to go and learn about a significant part of their parents' and grandparents' lives with regard to the practice of hunting and equestrianism, given its unique cultural, social, and environmental aspects.
Sheikh Hamdan was accompanied during his tour by Sheikh Mohamed bin Hamdan bin Zayed Al Nahyan; Yas bin Hamdan bin Zayed Al Nahyan; Major General Faris Khalaf Al Mazrouei, Commander-in-Chief of the Abu Dhabi Police (ADP) and Chairman of the Cultural Programs and Heritage Festivals Committee – Abu Dhabi; Majid Al Mansouri, Chairman of the Higher Organising Committee of ADIHEX; and a number of senior officials.