H.H. Sheikh Hamdan bin Zayed Al Nahyan, Ruler's Representative in Al Dhafra Region, visited Barakah Nuclear Energy Plant to view the latest developments of Unit 4, the final unit at the plant approaching commercial operation, and praised Emirati competencies that contributed to developing nuclear energy sector technologies to export globally.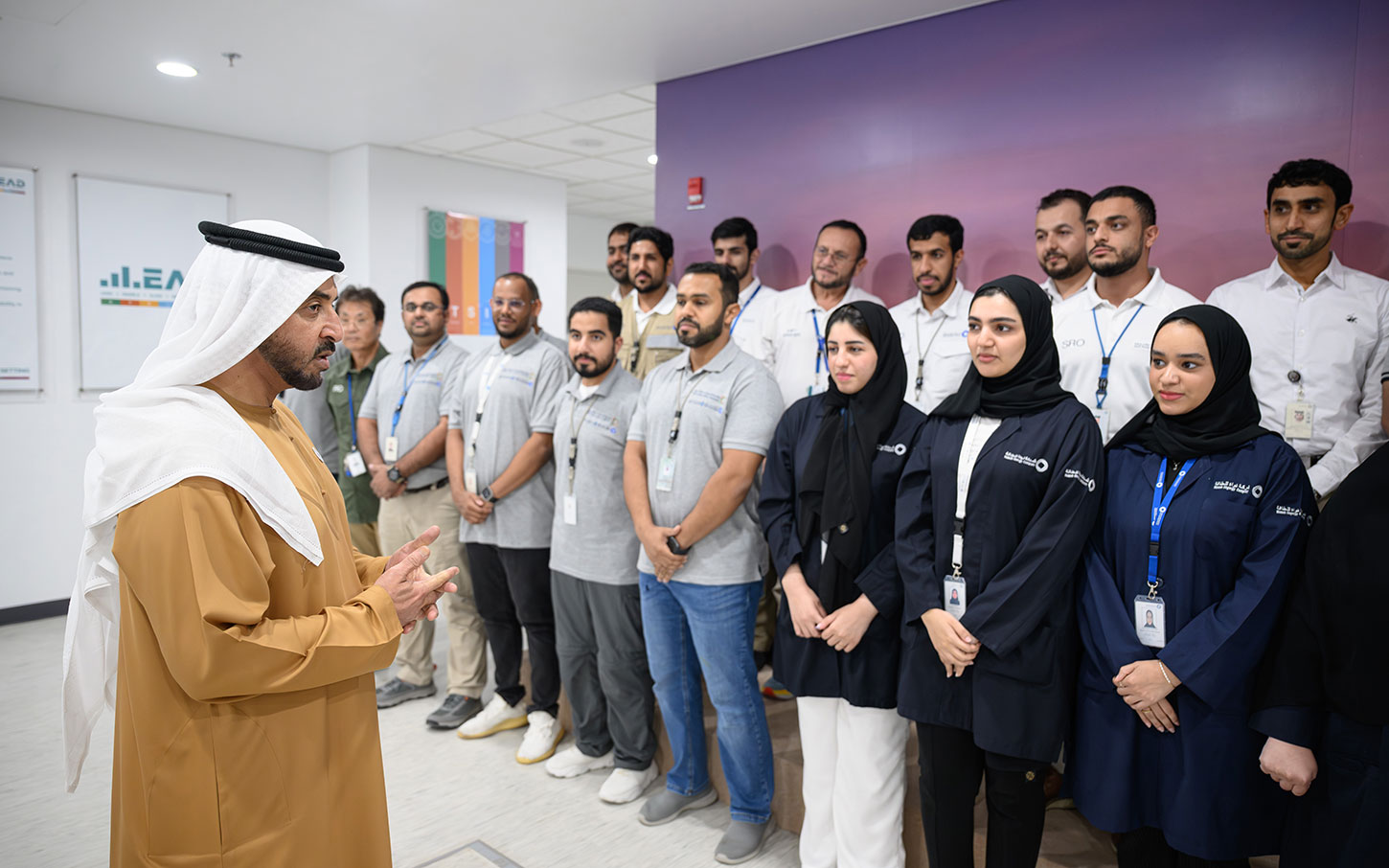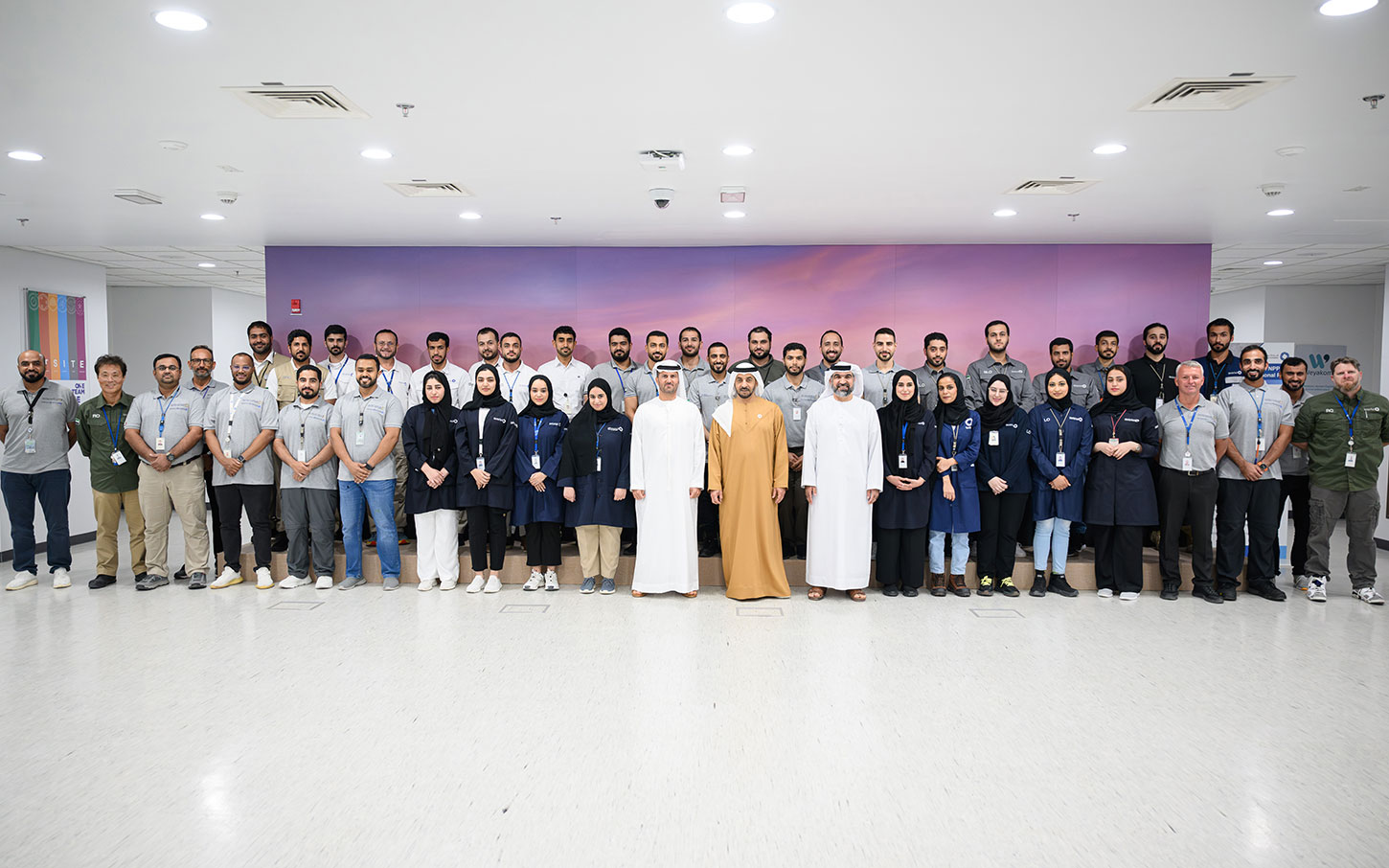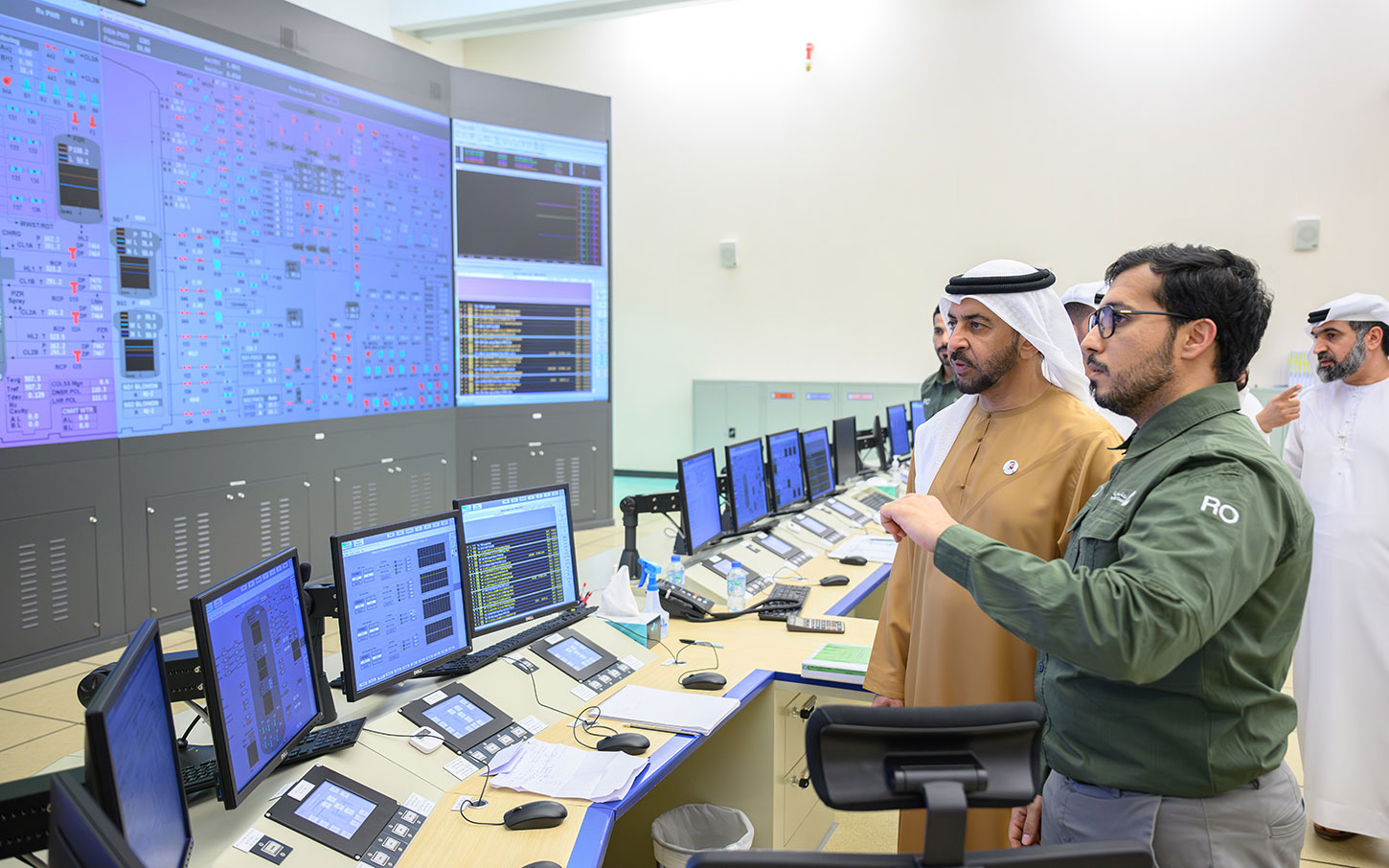 Sheikh Hamdan was received by Mohamed Ibrahim Al Hammadi, Managing Director, and Chief Executive Officer of the Emirates Nuclear Energy Corporation (ENEC); and Ali Al Hammadi, Chief Executive Officer of ENEC's subsidiary Nawah Energy Company (Nawah); as well as a delegation from ENEC's senior management.
At the beginning of his visit, Sheikh Hamdan inaugurated the state-of-the-art Nuclear Reactor Operators Training Centre, which will enhance nuclear reactor operators' expertise, and was briefed on the "Orchid" digital reactor room, which provides advanced maintenance training for engineers without entering the reactor area.
Sheikh Hamdan bin Zayed then toured the simulation training centre, which is one of the largest and most modern simulation training centres in the world. He also heard from Emirati engineers on the Plant's developments and achievements, the latest of which was the operational readiness preparations for Unit 4, the fourth and final unit at the Barakah Nuclear Energy Plant in Abu Dhabi.
Sheikh Hamdan concluded his visit with a tour of Barakah units, three of which currently produce 30 terawatts (TWh) of carbon-free electricity and reduce millions of tonnes of carbon emissions annually.
Once commercially operational, Unit 4 will raise the Barakah Plant's total clean electricity generation capacity to 5.6 gigawatts (GW), equivalent to 25 percent of the UAE's electricity needs, delivering more than 40 TWh of clean electricity per year.
Sheikh Hamdan was accompanied by Ahmed Matar Al Dhaheri, Chairman of the Office of the Ruler's Representative in Al Dhafra Region, and Nasser Mohammed Al Mansouri, Under-Secretary of the Ruler's Representative Court in Al Dhafra Region.