H.H. Sheikh Hamdan bin Zayed Al Nahyan, Ruler's Representative in Al Dhafra Region has met citizens in Al Dhafra to check on their wellbeing and the services provided to them.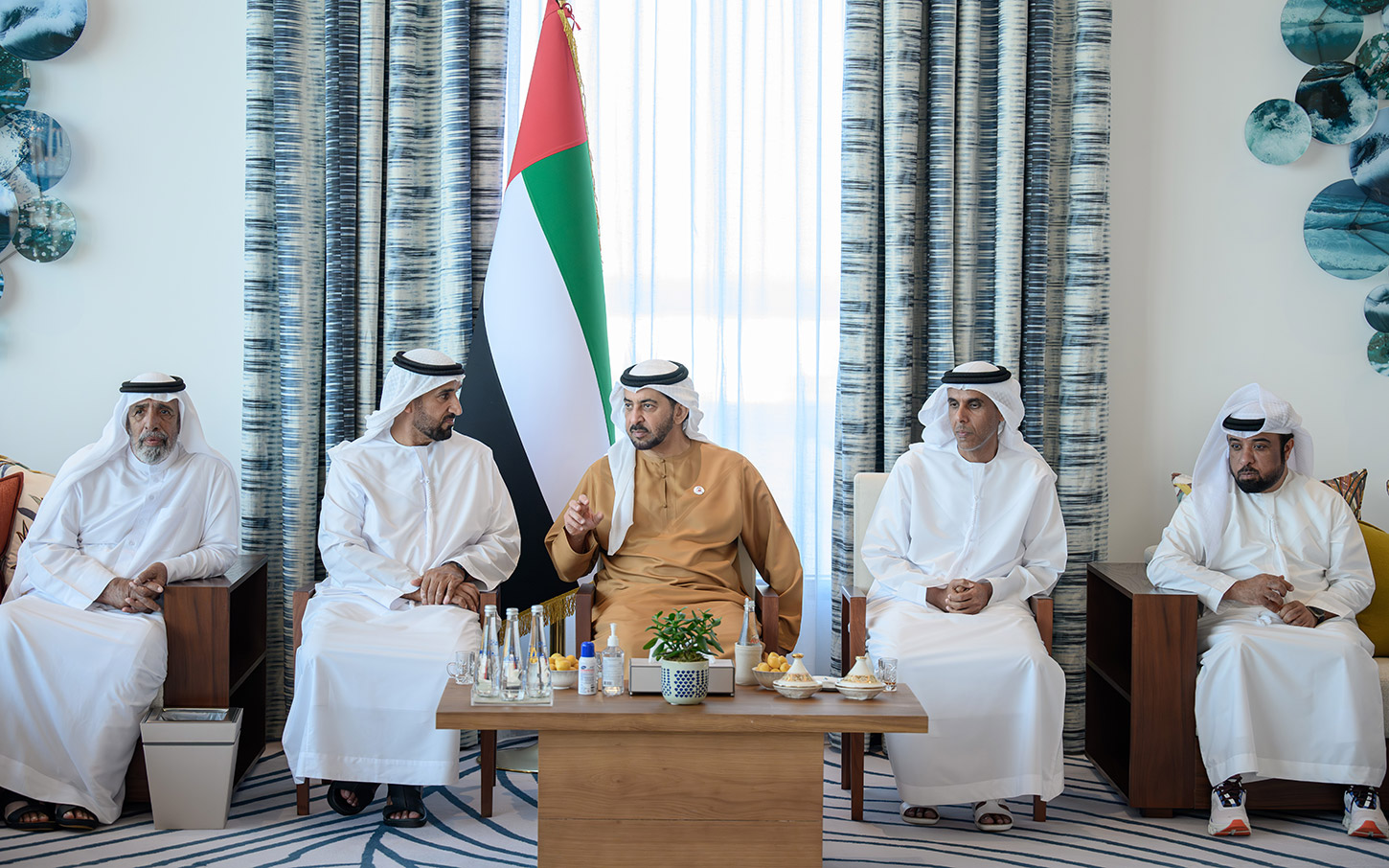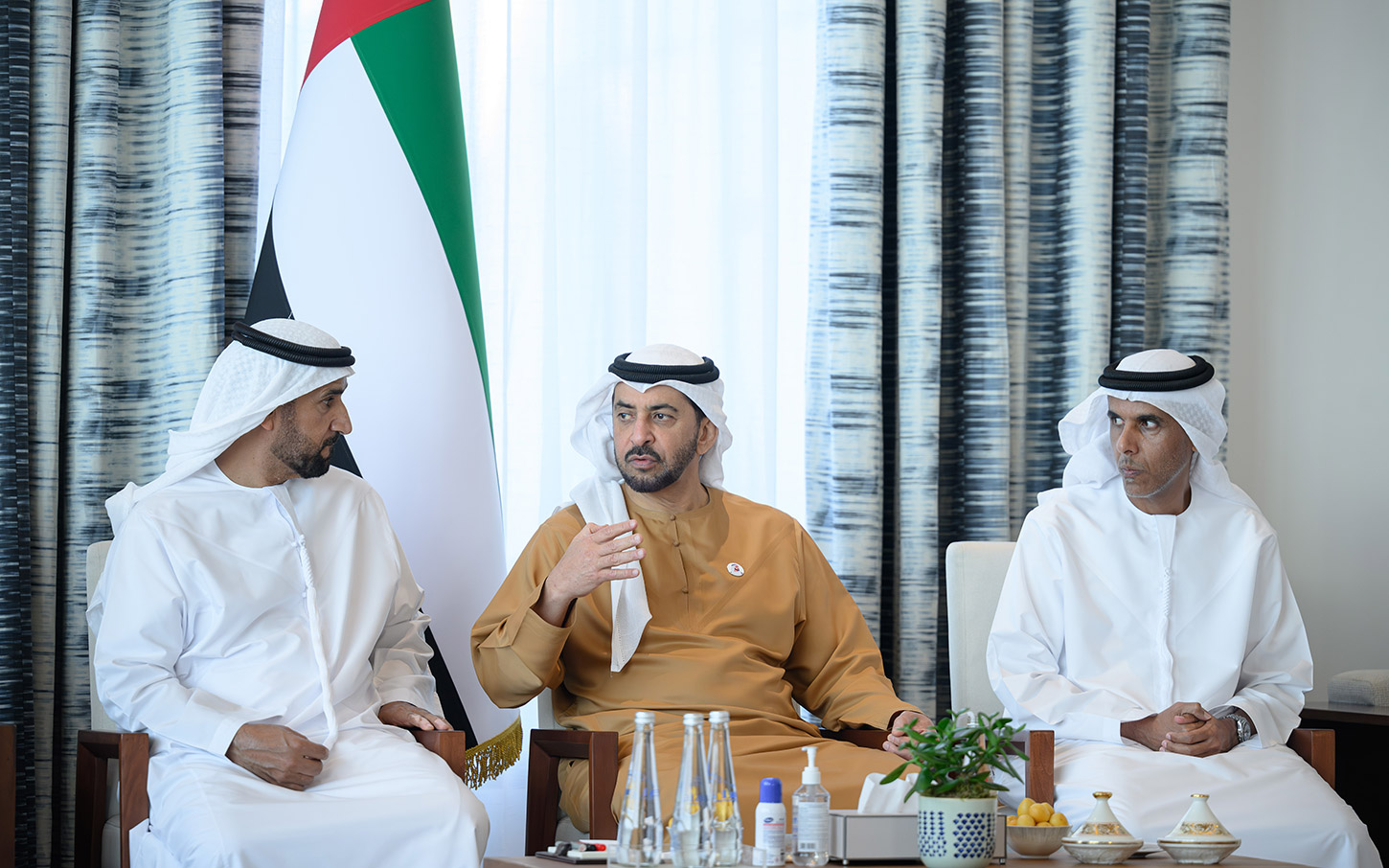 H.H. Sheikh Hamdan and the audience engaged in friendly conversations that demonstrated the depth of the bond between the UAE wise leadership and their people, and their desire to keep track of Emiratis' personal affairs, attend to their needs, and improve the developmental services offered to them.
For their part, the people of Al Dhafra commended Sheikh Hamdan's sincere interest to meet and engage with them, as well as his efforts to encourage UAE citizens to spare no efforts to accelerate the country's developmental march.
In the meantime, Sheikh Hamdan received at the Seif Palace in AlDhanna Major General Faris Khalaf Al Mazrouei, Commander-in-Chief of the Abu Dhabi Police (ADP) and Chairman of the Cultural Programs and Heritage Festivals Committee – Abu Dhabi, , along with a number of committee members.
During the meeting, Sheikh Hamdan was briefed on the festivals and heritage programmes organised by the committee in the Al Dhafra region, which aim to consolidate the values of loyalty and allegiance to the homeland and to the leadership as an authentic example to follow, as well as to strengthen the cohesiveness of the Emirati society by ensuring all of its segments support their leadership, preserve traditional values, and protect national heritage.