H.H. Sheikh Hamdan bin Zayed Al Nahyan, Ruler's Representative in Al Dhafra Region and Chairman of the Emirates Red Crescent (ERC), has affirmed that the initiatives and activities carried out by philanthropists and volunteers in the UAE further consolidate the UAE leadership's approach to promoting giving and kindness.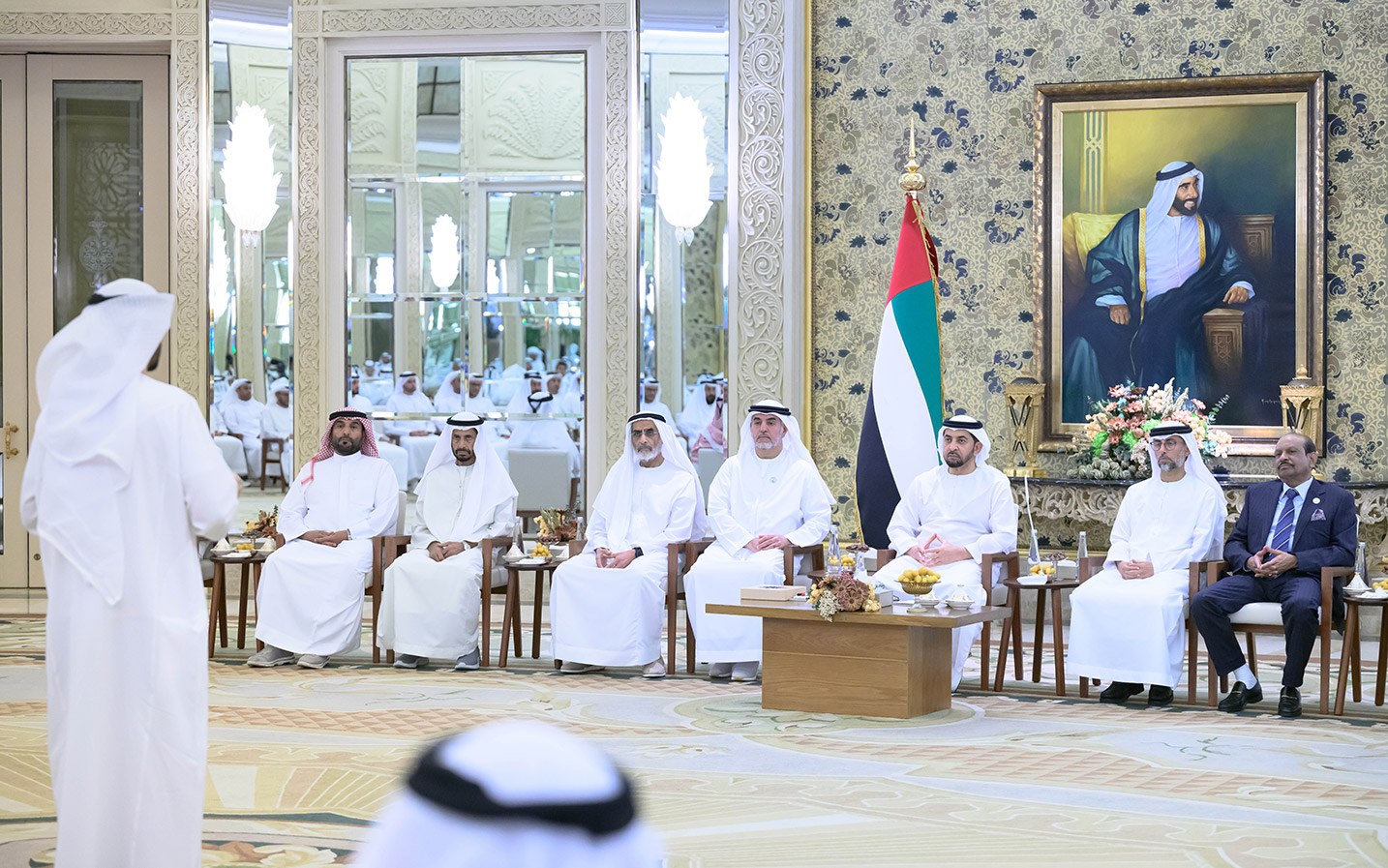 Sheikh Hamdan added that the UAE has established a distinctive model of humanitarian and charity work, under the directives of President His Highness Sheikh Mohamed bin Zayed Al Nahyan, His Highness Sheikh Mohammed bin Rashid Al Maktoum, Vice President, Prime Minister and Ruler of Dubai, and Their Highnesses the Supreme Council Members and Rulers of the Emirates.
He made this statement as he received several philanthropists and volunteers, as well as members of the ERC Board of Directors and teams, at Al Nakheel Palace.
The reception was attended by Sheikh Mohammed bin Hamdan bin Zayed Al Nahyan; Sheikh Hazza bin Hamdan bin Zayed Al Nahyan; Sheikh Khalifa bin Tahnoon bin Mohammed Al Nahyan, Executive Director of the Martyrs' Families' Affairs Office at the Abu Dhabi Crown Prince's Court; Sheikh Shakhboot bin Nahyan bin Mubarak Al Nahyan, Minister of State; Sheikh Hazza bin Khalifa bin Sultan Al Nahyan; Sheikh Zayed bin Khalifa bin Sultan Al Nahyan; Suhail bin Mohammed Al Mazrouei, Minister of Energy and Infrastructure; and a number of officials.