H.H. Sheikh Hamdan bin Zayed Al Nahyan, Ruler's Representative in Al Dhafra Region, today visited Liwa International Festival in its 2022 edition, which is organised from 16th to 31st December by Liwa Sports Club and the Department of Culture and Tourism - Abu Dhabi.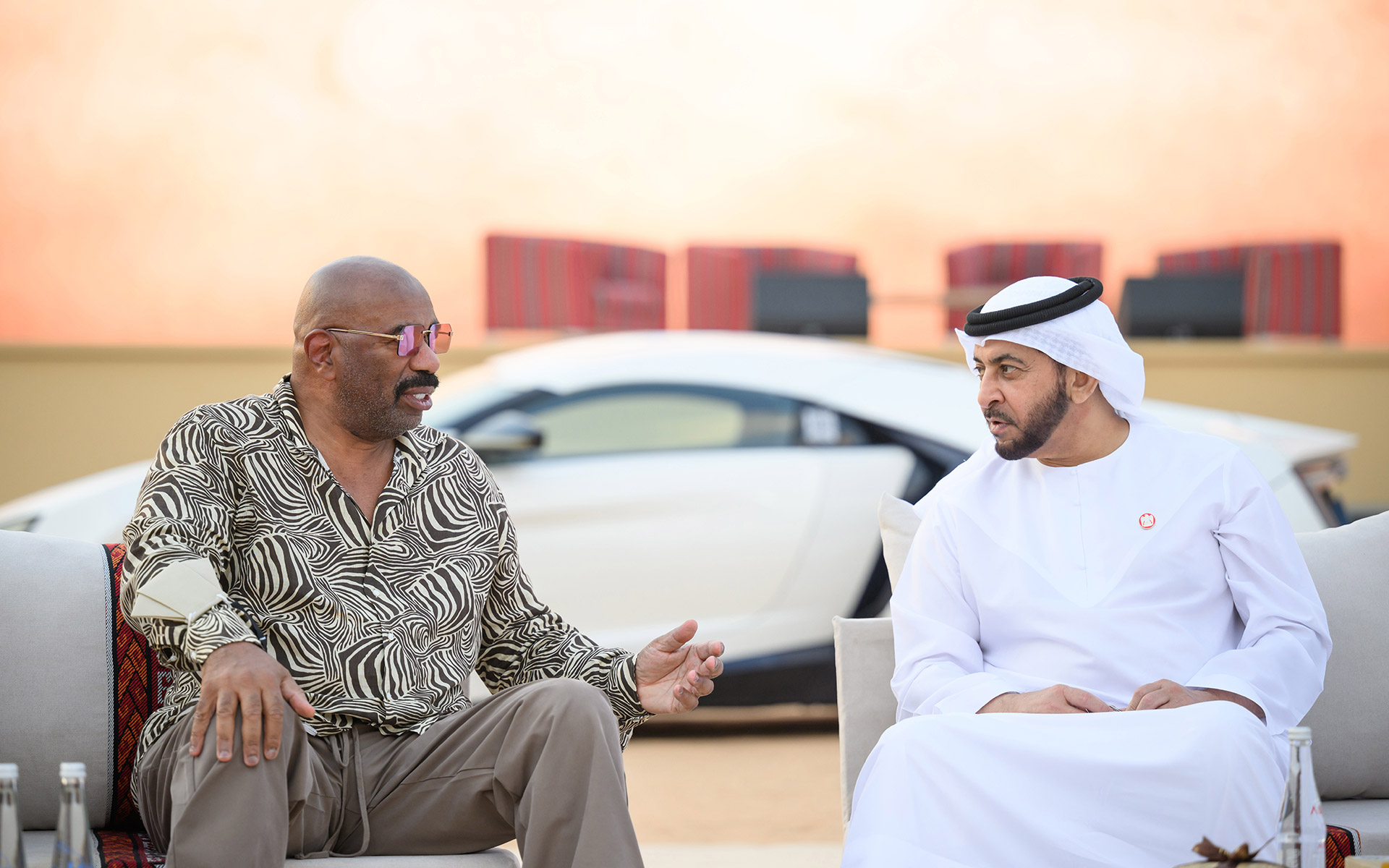 During the visit, His Highness learned about the most prominent events and various sports tournaments, as well as the most important heritage and entertainment activities on the festival agenda. The last two days of the festival will witness a hill climb tournament, which is the most famous and prominent event annually.
Sheikh Hamdan began his visit by inspecting the Liwa Village, which offers a variety of artistic and cultural programmes, retail stores, family entertainment and international culinary experiences.
He also met a number of American movie stars, who are attending the festival to learn about its various activities and competitions.
At the end of the visit, Sheikh Hamdan praised the festival for the huge turnout it recorded, and stressed the importance of providing all the necessary support to ensure its success.
Sheikh Hamdan was accompanied by Staff Major General Pilot Faris Khalaf Al Mazrouei, Commander-in-Chief of the Abu Dhabi Police, Mohamed Khalifa Al Mubarak, Chairman of the Department of Culture and Tourism - Abu Dhabi, and a number of UAE officials.