H.H. Sheikh Hamdan bin Zayed Al Nahyan, Ruler's Representative in Al Dhafra Region, visited several residential land, road and infrastructure projects in Zayed City and Liwa, Al Dhafra Region.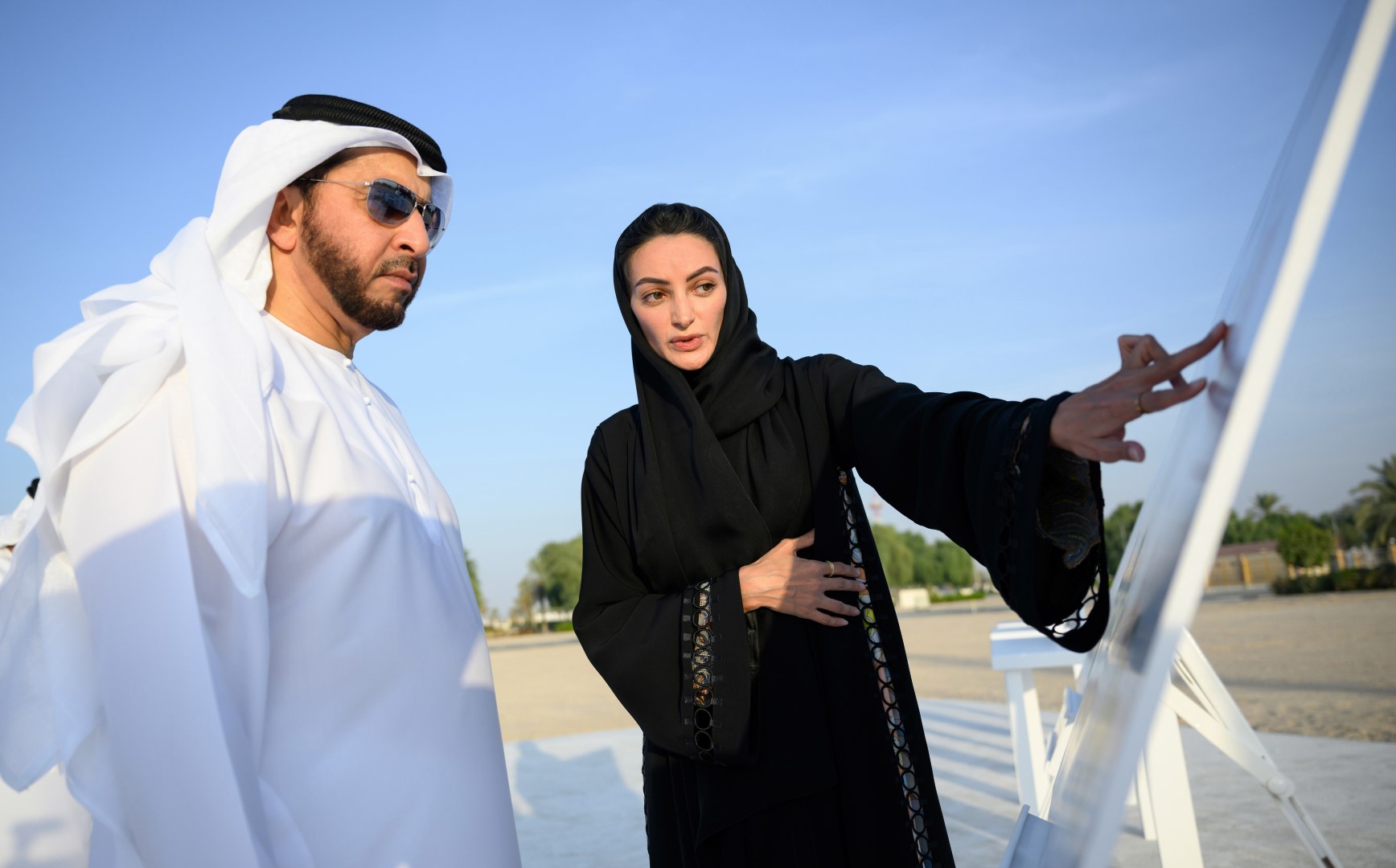 The projects will provide lighting for roads and offer all types of infrastructure services, including establishing rainwater drainage networks, water, electricity, telecommunication networks, sewage networks, bicycle lanes and irrigation and agriculture networks.
The total number of residential lands benefiting from these services, which are being implemented by the Al Dhafra Municipality, in cooperation with the Abu Dhabi Housing Authority, is around 1,421 plots, at a cost of some AED1.277 billion.
Sheikh Hamdan began his tour in Zayed City by visiting a commercial land infrastructure project costing AED45 million.
He also viewed the progress of an infrastructure construction project in Basin 21, which includes 183 residential plots costing AED160 million.
He was then briefed about the infrastructure plans in Basin 20, which includes 93 plots, and Basin 22 with 242 plots.
Sheikh Hamdan also toured a residential land project in Liwa, which includes 231 residential plots and is expected to be completed in April 2023, at a cost of AED240 million.
Sheikh Hamdan stressed that the UAE, under the leadership of President His Highness Sheikh Mohamed bin Zayed Al Nahyan, aims to provide all its citizens with decent housing in line with the best standards. He highlighted the importance of providing Emirati citizens and families with housing stability and well-being.
These projects meet the aspirations of citizens and fulfil their economic, developmental and social needs, he added, lauding the role of the Al Dhafra Municipality, the Abu Dhabi Housing Authority and their partners in implementing the directives of the UAE's leadership, by offering housing services.
Dr. Mohammad Rashid Ahmad Al Hameli, Director General of Abu Dhabi Housing Authority, said that Emirati citizens are prioritised by President His Highness Sheikh Mohamed bin Zayed Al Nahyan, highlighting the keenness of the country's leadership to ensure family stability for citizens.
The authority has implemented the leadership's directives to ensure the quality of life and social stability of Emirati citizens by implementing housing projects and constructing services facilities.