H.H. Sheikh Hamdan bin Zayed Al Nahyan, Ruler's Representative in Al Dhafra Region, received, at the Al Rabat Palace in Morocco, the members of the board of trustees of the Abu Dhabi Forum for Peace, headed by Shaikh Abdullah bin Bayyah, Chairman of the UAE Fatwa Council and Head of the Forum.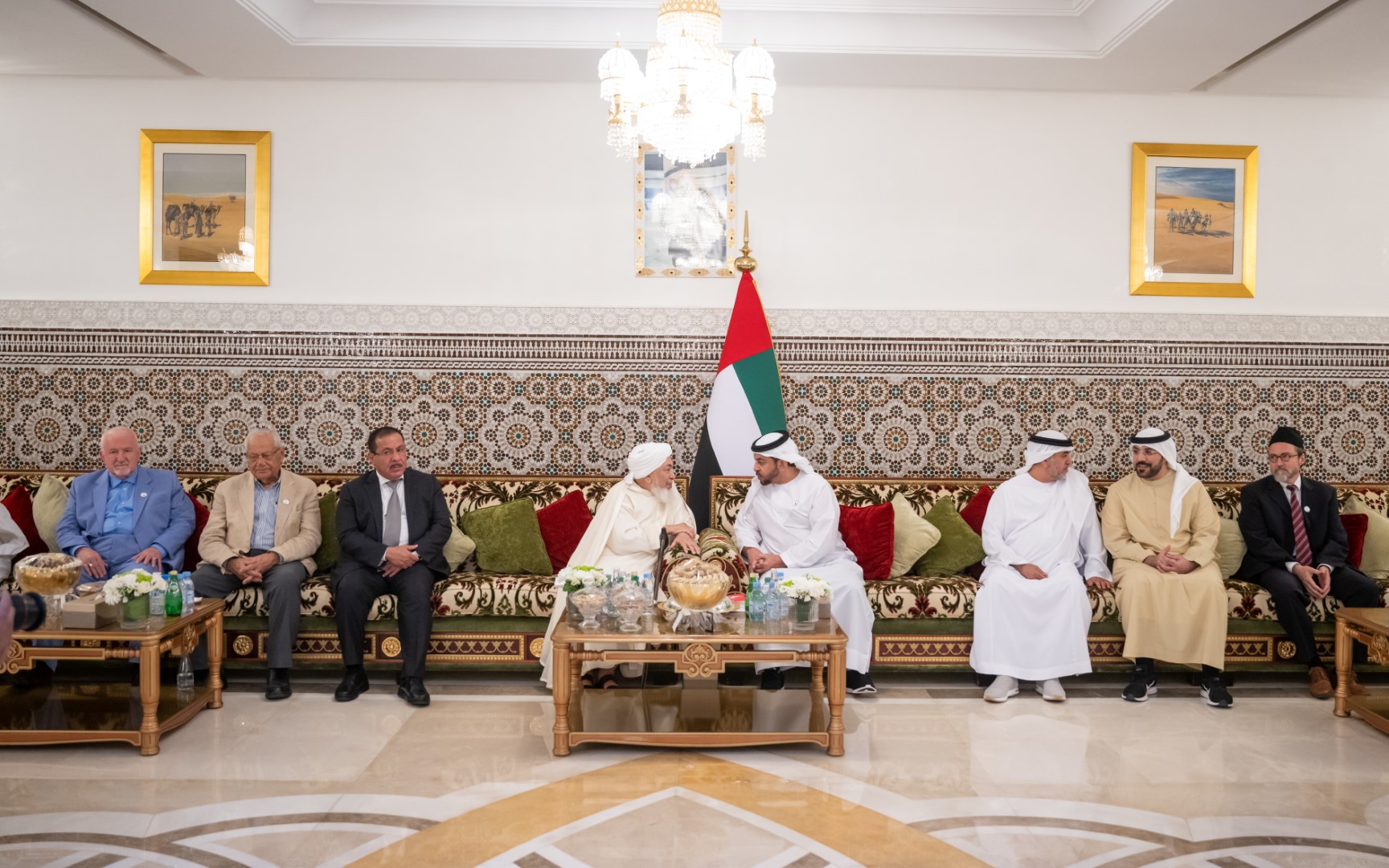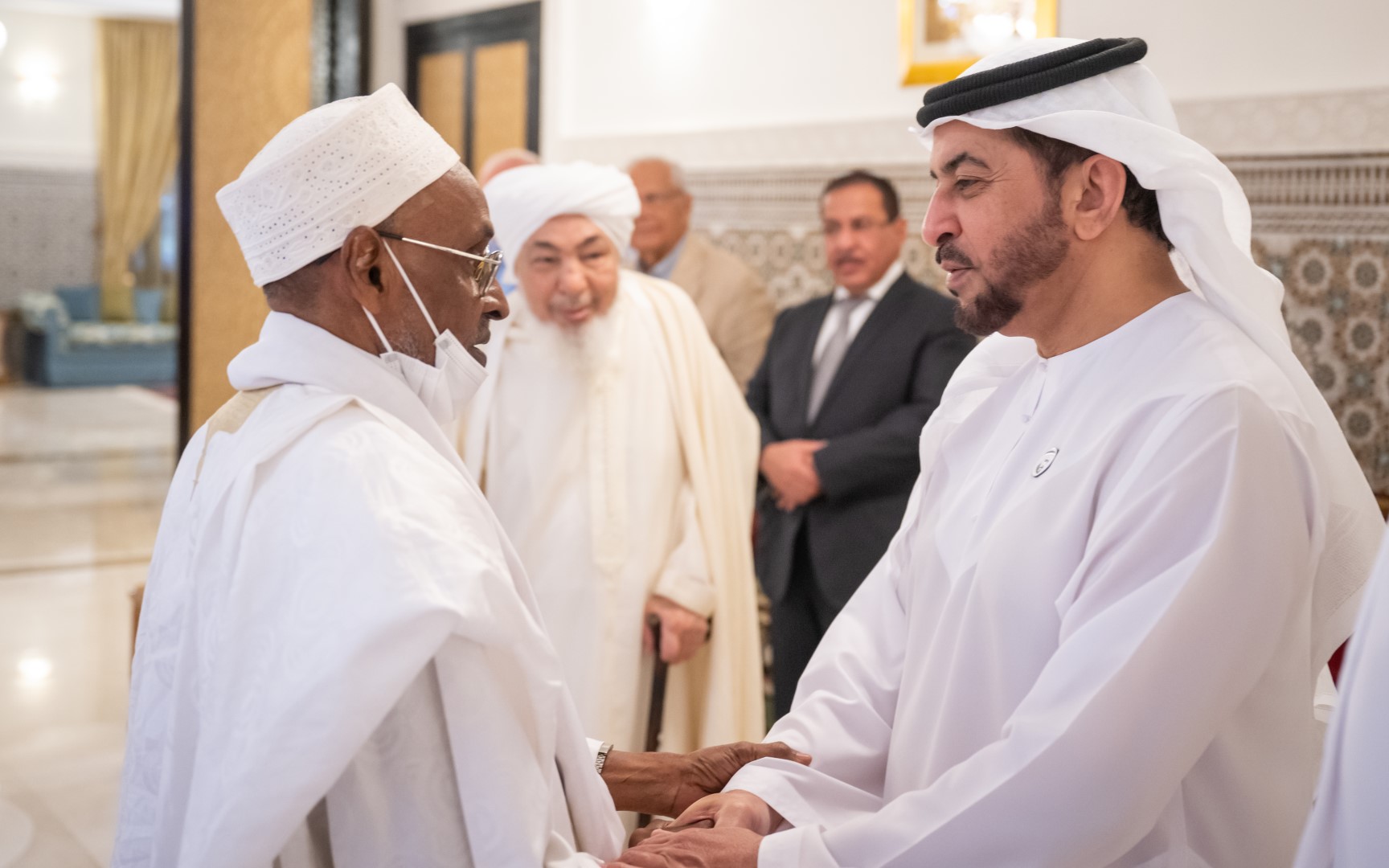 Shaikh Abdullah briefed Sheikh Hamdan on the outcome of the meeting of the forum's board of trustees, which was held to prepare for the ninth edition of the forum's annual conference to be held in Abu Dhabi in November 2022.
Sheikh Hamdan also learned about the forum's activities and work, as well as its strategic partnerships with various international bodies aimed at promoting peace and coexistence, under the guidance of the UAE's leadership.
The meeting was attended by Sheikh Mohammed bin Hamdan bin Zayed Al Nahyan; Dr. Hamdan Musallam Al Mazrouei, Chairman of the Board of Trustees of the Mohammed bin Zayed University for Humanities; Al Asri Saeed Ahmed Al Dhaheri, UAE Ambassador to Morocco; Issa Hamad Boushehab, Advisor to the Chairman of the Emirates Red Crescent; Dr. Omar Habtoor Al Darei, Director-General of the UAE Fatwa Council; Co-Founder & Managing Director of Al Dahra Holding Group, Khedaim Abdulla Al Derei; and Khalifa Al Dhaheri, Executive Director of the Abu Dhabi Forum for Peace.