While visiting the National Aquarium, H.H. Sheikh Hamdan bin Zayed Al Nahyan, Ruler's Representative in Al Dhafra Region and Chairman of the Environment Agency – Abu Dhabi (EAD), was briefed about the efforts to rehabilitate maritime species in Abu Dhabi, in cooperation with the aquarium.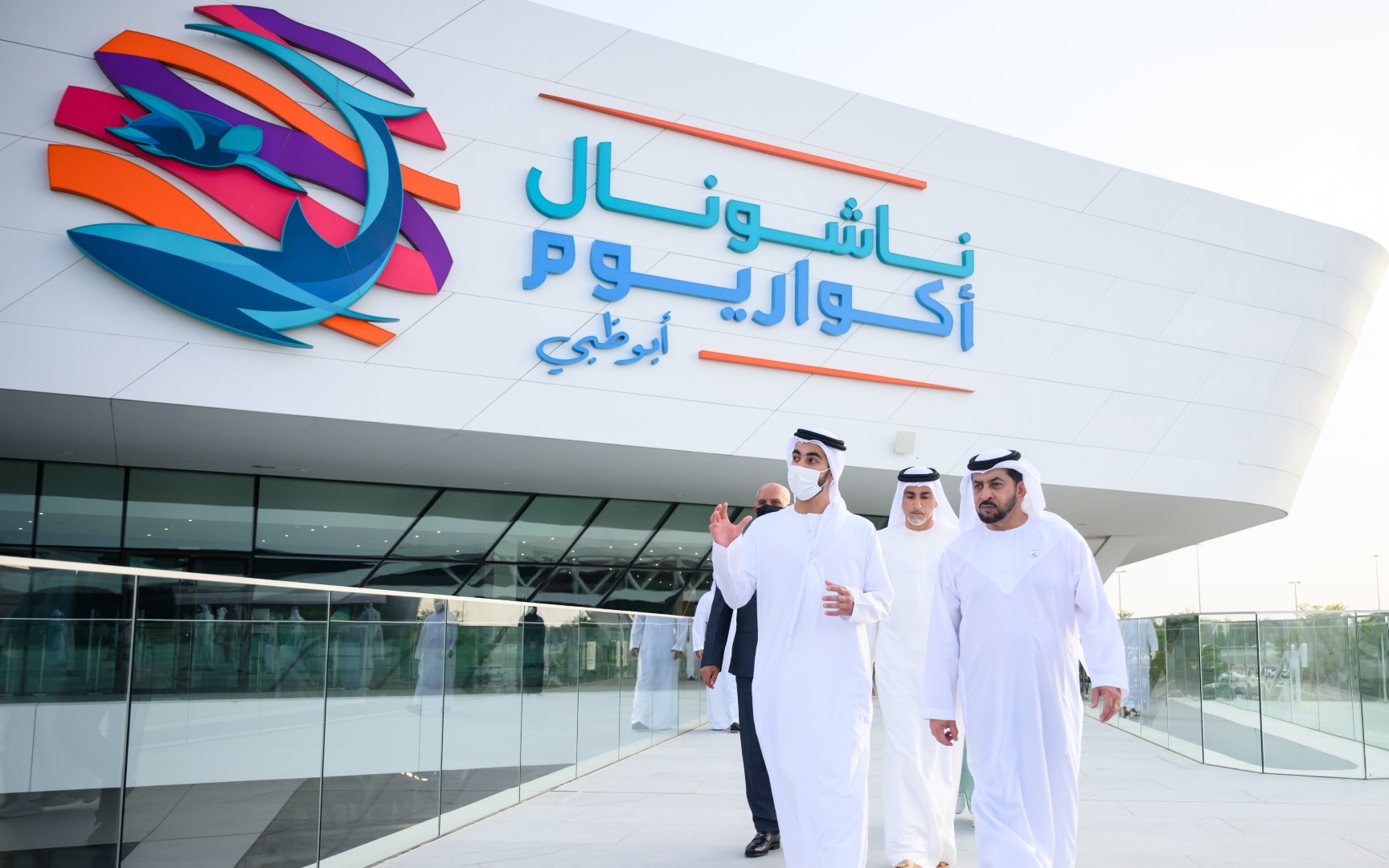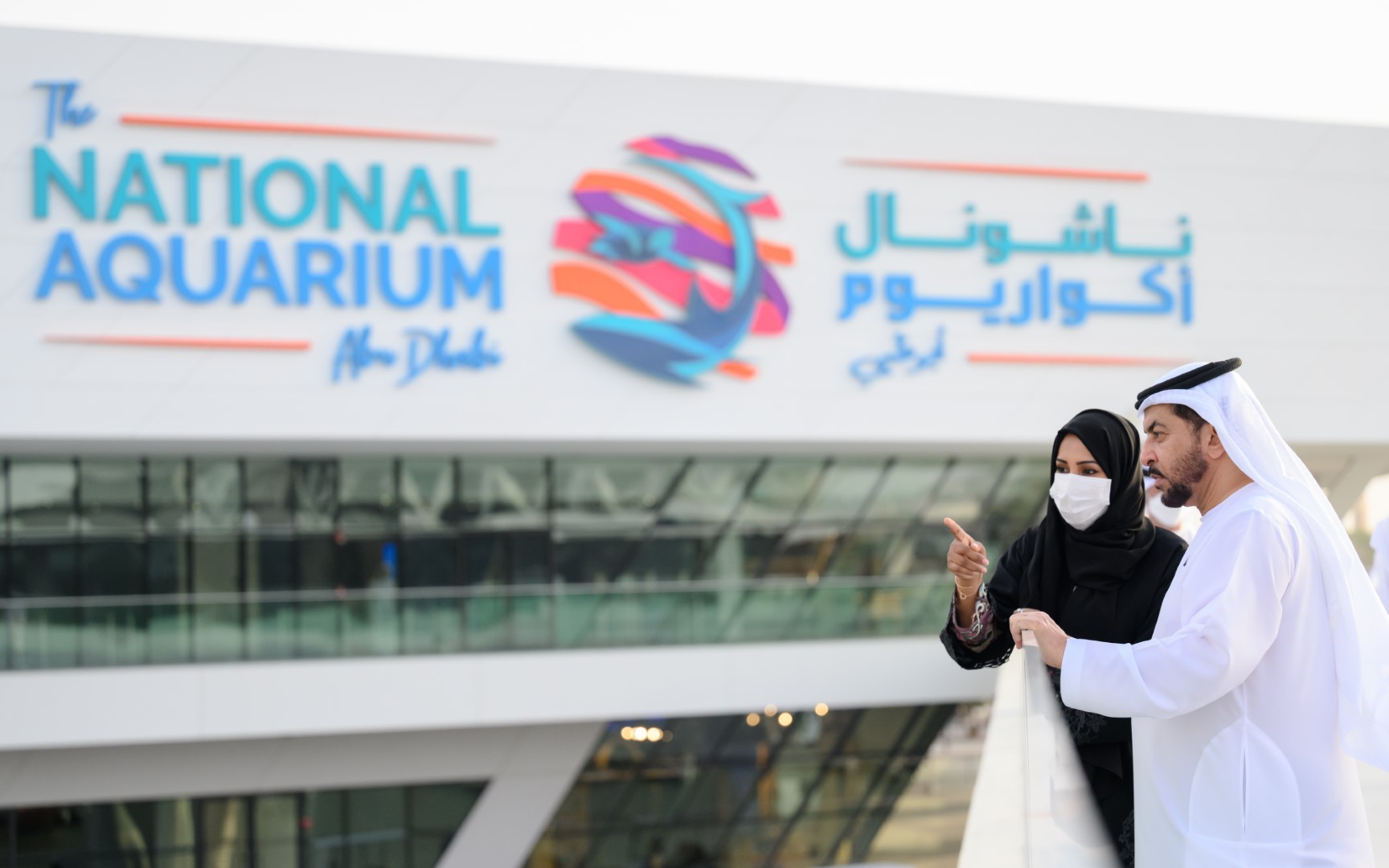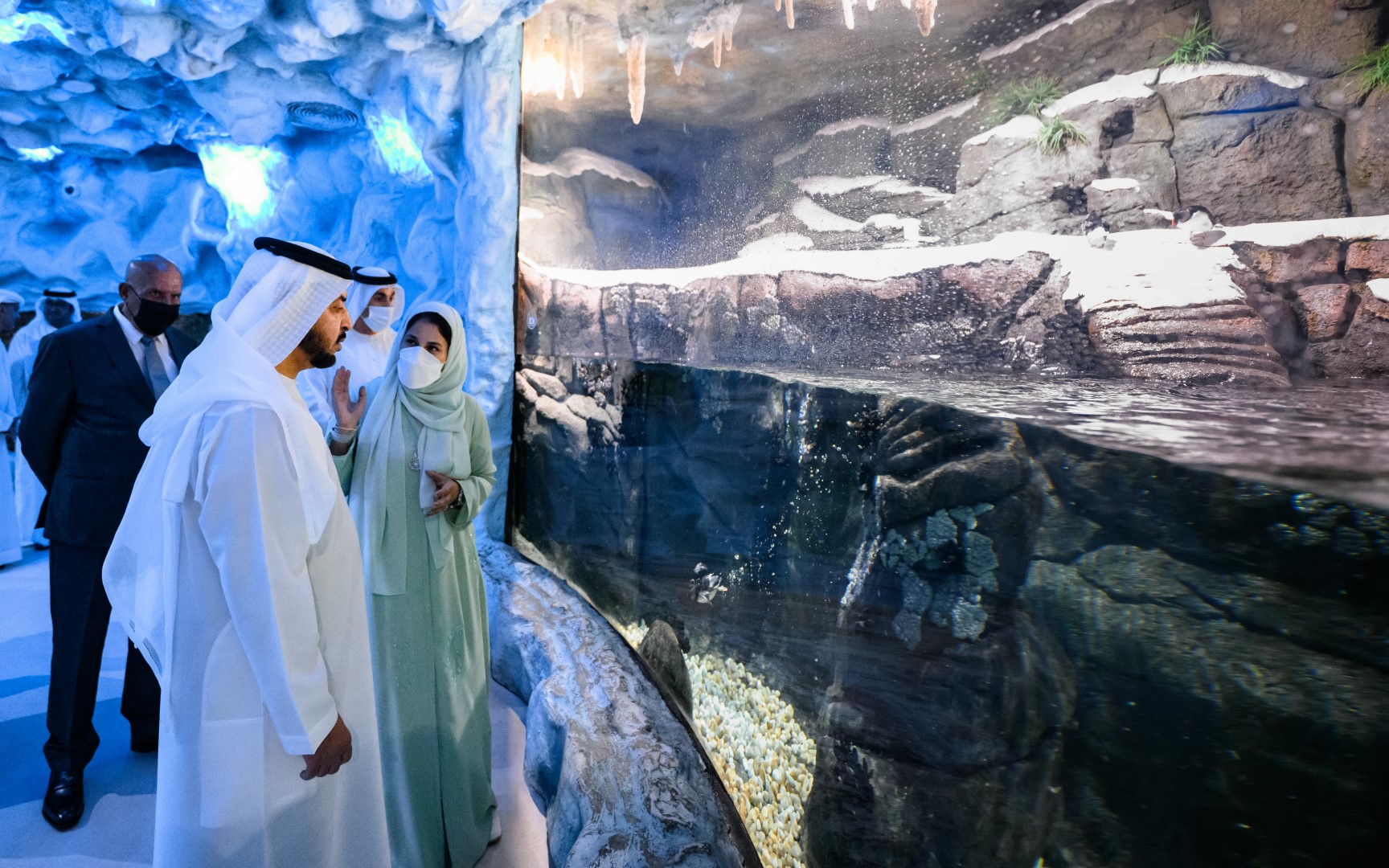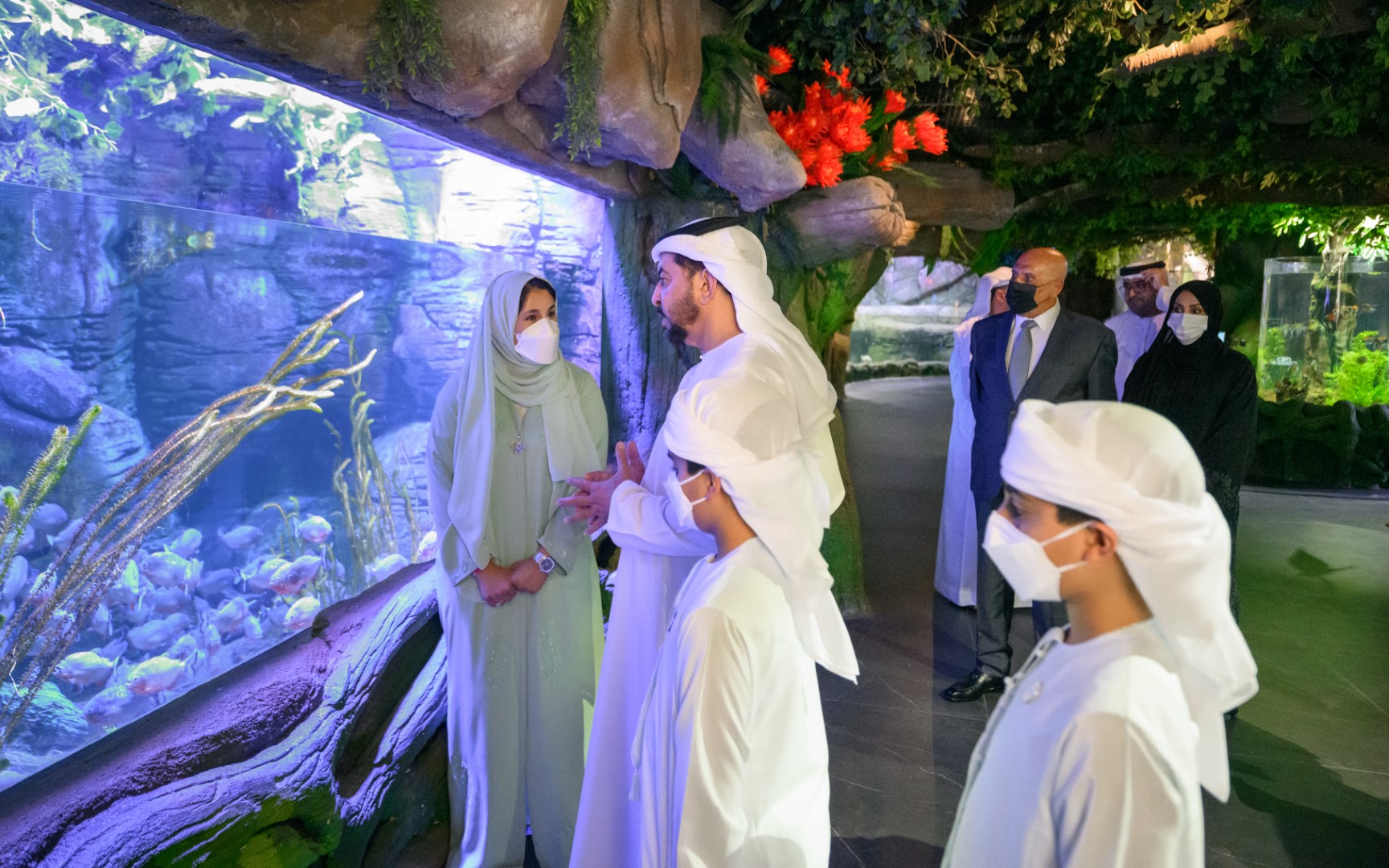 Sheikh Hamdan was accompanied to the aquarium, the largest of its kind in the region, by Sheikh Mohammed bin Hamdan bin Zayed Al Nahyan; Ahmed Mattar Al Dhaheri, Director of the Office of the Ruler's Representative in Al Dhafra Region; Dr. Sheikha Salem Al Dhaheri, EAD Director-General; Saeed bin Omair bin Yousef, Chairman of the National Aquarium; and several officials.
Sheikh Hamdan began the visit by viewing a centre specialising in rehabilitating turtles and other marine life in Abu Dhabi.
He was also briefed about the aquarium's pioneering educational programmes aimed at raising the public's awareness, by teaching them about the various maritime species living in the emirate.
He also visited a number of exhibitions, most notably the UAE Natural Treasures.
Sheikh Hamdan then visited Bu Tinah Island and explored the fisheries and sharks present in Arabian Gulf waters and various oceans around the world, as well as the "Water Canal Project", which includes several sports and entertainment facilities, movie theatres, nearly 146 commercial units, and a marina that will manage boats and marine taxis in the canal.
During the visit, Sheikh Hamdan inaugurated the first boat of its kind dedicate to rescuing marine species in the emirate, stressing that the UAE's marine environment is one of the most diverse ecosystem on the planet, but it faces many challenges to its sustainability and biodiversity.
"Since the establishment of EAD, it has sought to protect local marine ecosystems and address challenges threatening their biodiversity, by launching programmes and initiatives aimed at monitoring marine species and protecting them using advanced technologies," he said.
He also lauded the efforts of EAD, in collaboration with the National Aquarium, to rehabilitate turtles and return them to their natural habitat, in implementation of its national turtle protection plan and in cooperation with the Ministry of Climate Change and Environment.
Saeed bin Yousef expressed his happiness at the visit of Sheikh Hamdan to the National Aquarium, noting that the launch of the new rescue boat will enable the aquarium's team to respond to emergencies in the ocean, and adding that it is cooperating with EAD to support the efforts to protect local and endangered species.
EAD and the National Aquarium signed a cooperation agreement in 2020 to enhance their cooperation in protecting the emirate's natural wildlife.
Under the agreement, the National Aquarium will offer full support to rehabilitate turtles, by providing full veterinary treatment, in-house veterinary care, and animal care, in general, until the turtles are fully recovered and can return to their natural habitat.
The National Aquarium will also assist EAD in carrying out research studies, by supplying satellite-based wildlife tracking devices.