H.H. Sheikh Hamdan bin Zayed Al Nahyan, Ruler's Representative in Al Dhafra Region and Chairman of the Emirates Falconers' Club (EFC), has issued directives for the development the strategy of the Abu Dhabi International Hunting and Equestrian Exhibition (ADIHEX) to further enhance its role in preserving the UAE's cultural heritage and protecting the environment and promoting sustainable hunting.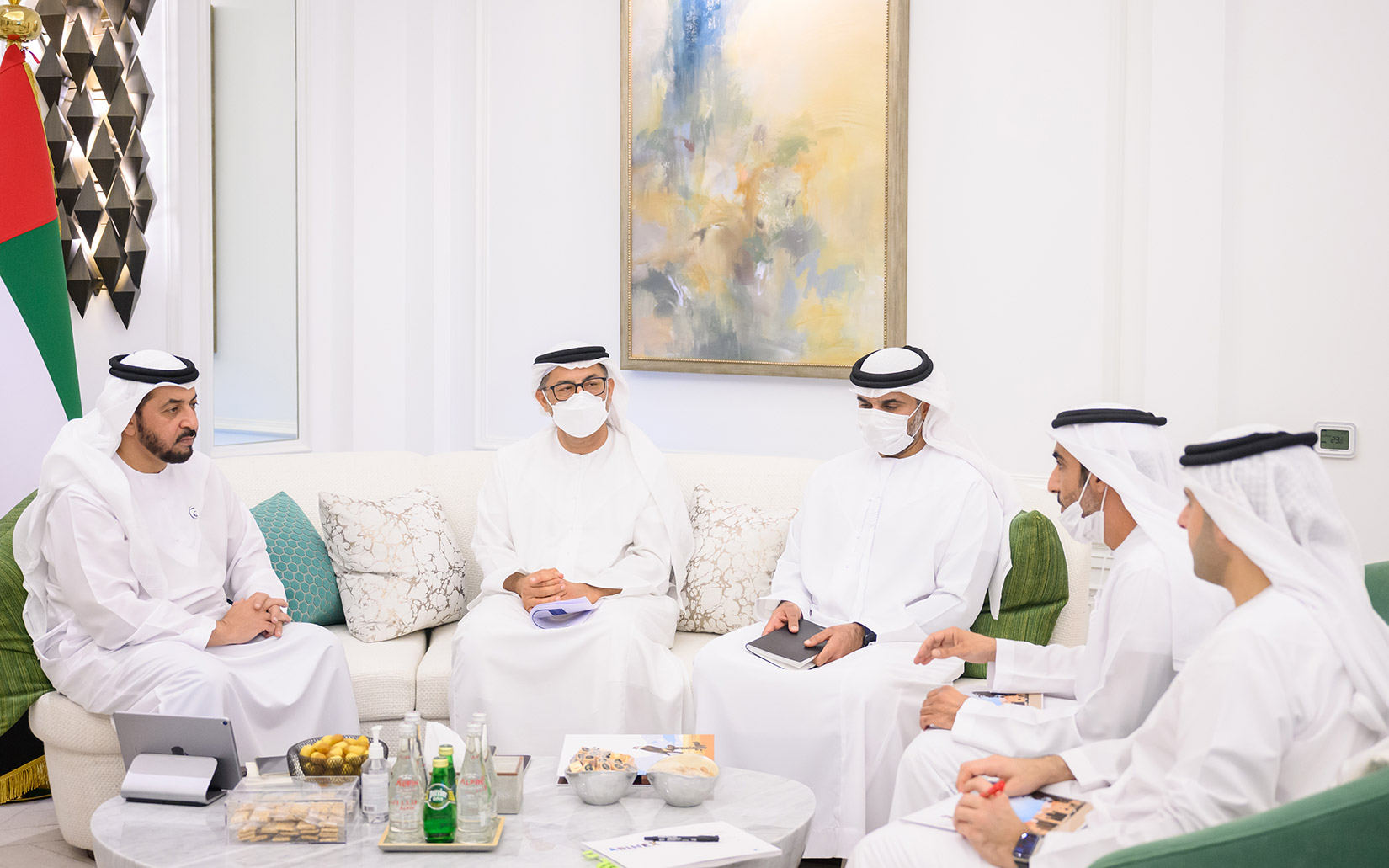 Sheikh Hamdan also called for upgrading the cultural and educational content of the exhibition through providing innovative services, technologies, products and events and a progressive vision to keep pace with the growing status of this major global event.
His Highness made these remarks while receiving, at Al Nakheel Palace, Majid Ali Al Mansouri, Chairman of the ADIHEX Higher Organising Committee and EFC Secretary-General, in the presence of a number of officials.
He was briefed about the special preparations for the coming edition of ADIHEX, which is organised by Emirates Falconers Club and will take place from 26th September to 2nd October 2022 at the Abu Dhabi National Exhibition Centre.
Sheikh Hamdan bin Zayed lauded the immense efforts exerted by the exhibition's higher organising committee and all other sponsors and strategic partners in developing the event to be the largest of its kind in the Middle East and Africa, which enhanced its regional and international stature, as seen in its 2021 edition.
He also emphasised the importance of continuing the event's development as a prominent platform for raising awareness on heritage and its preservation, as it is a cornerstone of the Emirati national identity and one of the foundational pillars of the Emirati community, as well as an active contributor to strengthening intercultural dialogue and convergence.
Sheikh Hamdan also affirmed the significance of maintaining the event's position regionally and globally and enhancing its role in safeguarding national heritage and promoting sustainable hunting, attracting more local, regional and international exhibitors, and bolstering its role as a key trade event.
For his part, Al Mansouri extended his thanks and appreciation to President His Highness Sheikh Mohamed bin Zayed Al Nahyan and H.H. Sheikh Hamdan bin Zayed, and all other contributors for their efforts to protect Emirati and human heritage.
He also thanked Sheikh Hamdan hands-on approach in following up on the preparations for the event and his directives that help develop it and achieve more successes in every edition.
In the same context, Sheikh Hamdan directed the development of the tourism promotion strategy for Al Dhafra region to highlight its unique natural landscape and rich cultural heritage, and to enhance its regional and global competitiveness in attracting local and international visitors.
ADIHEX 2022 will bring together over 105,000 visitors to explore the 11 sectors across the 50,0000 sqm of exhibition space offering more than 680 exhibitors and brands showcasing the very latest technologies, innovations and trends in equestrian, hunting and camping gear and accessories, and traditional and modern hunting practices.