H.H. Sheikh Hamdan bin Zayed Al Nahyan, Ruler's Representative in Al Dhafra Region and Chairman of the Board of Directors of the Environment Agency - Abu Dhabi (EAD), lauded the support provided by President His Highness Sheikh Khalifa bin Zayed Al Nahyan and His Highness Sheikh Mohamed bin Zayed Al Nahyan, Crown Prince of Abu Dhabi and Deputy Supreme Commander of the UAE Armed Forces, to EAD.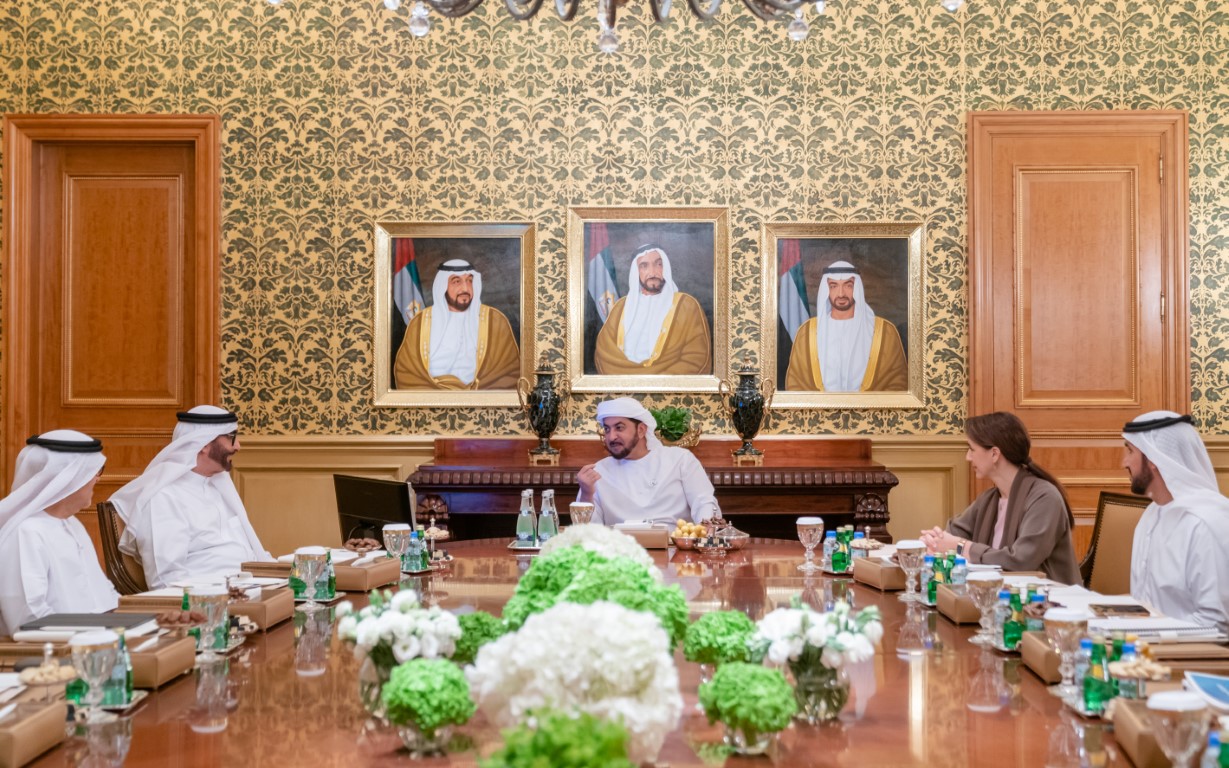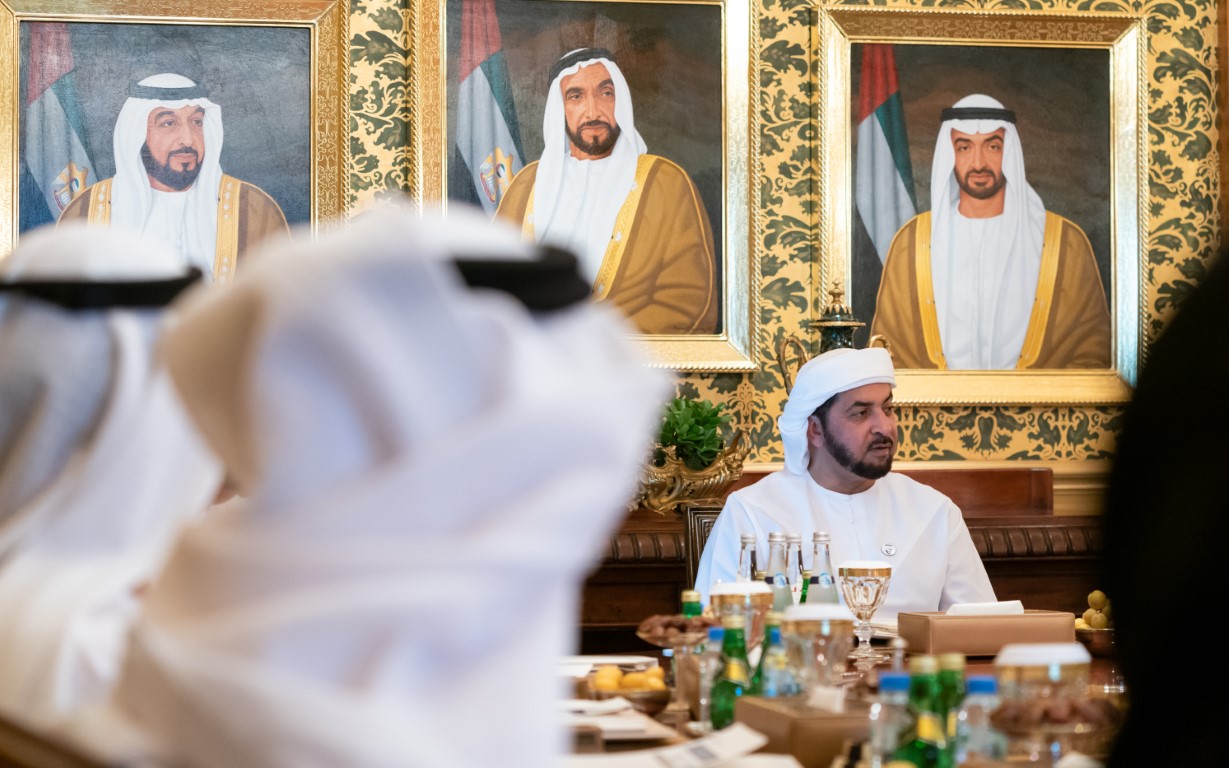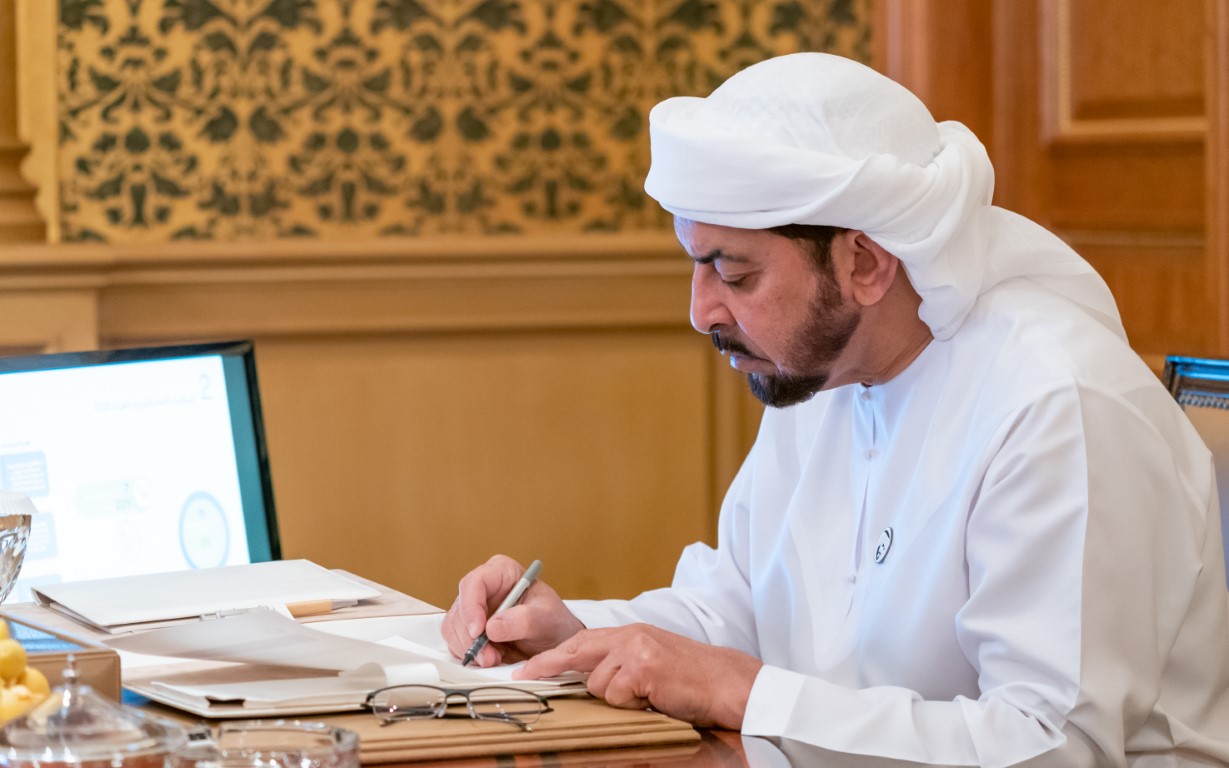 He said the wise leadership's support enabled EAD to complete a number of key environmental achievements, in keeping with the Abu Dhabi vision and ambitions.
He made his statement during the EAD board of directors meeting held at Al Nakheel Palace, attended by Mohammed bin Ahmed Al Bowardi, Minister of State for Defence Affairs and Vice Chairman of the Board of Directors of EAD, Mariam bint Mohammed Almheiri, Minister of Climate Change and the Environment, Dr. Mugheer Khamis Al Khaili, Head of the Department of Community Development, Major General Faris Khalaf Al Mazrouei, Commander-in-Chief of Abu Dhabi Police, Razan Khalifa Al Mubarak, Managing Director of EAD, and Ahmed Saqr Al Suwaidi, CEO of ADNOC Offshore.
H.H. Sheikh Hamdan bin Zayed Al Nahyan highlighted the importance of implementing the environmental plans and strategies to achieve the balance between achieving sustainable development objectives, protecting the environment and protecting renewable resources.
The meeting addressed a number of topics listed on its agenda, including EAD 2021 achievements. These include the discovery of over 20 species of plants and invertebrates, the increase of Arabian Oryx numbers to 959, compared to 835 in 2017, the cultivation of 2.3 million seeds in many natural reserves, in addition to organising 23 virtual events aimed at raising the community's awareness about the importance of protecting the environment. Moreover, EAD conducted nearly 1,300 inspections to industrial facilities to ensure their compliance with environmental laws and regulations, conducting 2,095 assessments of environmental licenses and 294 environmental studies.
The meeting also reviewed EAD's strategic initiatives, which were launched in 2022, including 311 initiatives being carried out under the framework 11 of EAD's strategic priorities.
Furthermore, the meeting presented EAD's financial report in 2021, in addition to its capital projects' performance.