The UAE will remain a staunch supporter and advocate of refugee issues across the world, affirmed H.H. Sheikh Hamdan bin Zayed Al Nahyan, Ruler's Representative in Al Dhafra Region, and Chairman of the Emirates Red Crescent (ERC), in a statement ahead of the World Refugee Day.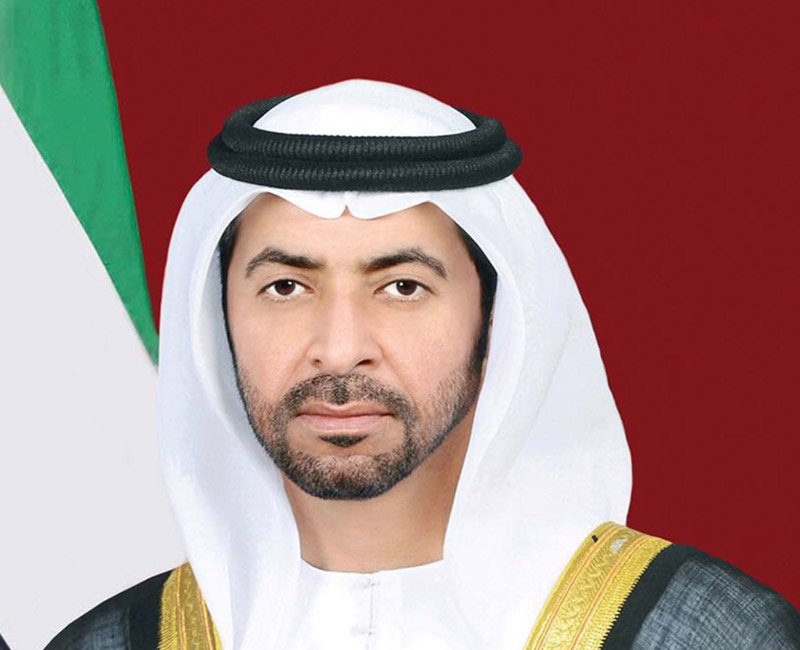 Sheikh Hamdan said that contributing to innovative and appropriate solutions to help refugees, and limiting resulting humanitarian and development effects, is a longstanding principle in the UAE's approach, thanks to the directives of President His Highness Sheikh Khalifa bin Zayed Al Nahyan, His Highness Sheikh Mohammed bin Rashid Al Maktoum, Vice President, Prime Minister and Ruler of Dubai, and His Highness Sheikh Mohamed bin Zayed Al Nahyan, Crown Prince of Abu Dhabi and Deputy Supreme Commander of the UAE Armed Forces.
In this regard, Sheikh Hamdan noted that many innovative initiatives recently adopted by the UAE contributed to improving the conditions of refugees, the most important of which is the health campaign currently being implemented by the ERC to vaccinate refugees in Jordan and Iraq against the COVID-19 virus and address its spread in their camps.
This, he added, is in addition to the distance education initiative and the digital school that has been implemented in several refugee-hosting countries, by creating smart and flexible educational channels.
He commended the initiatives launched by H.H. Sheikha Fatima bint Mubarak, Chairwoman of the General Women's Union (GWU), Chairwoman of the Supreme Council for Motherhood and Childhood, and Supreme Chairwoman of the Family Development Foundation (FDF), who is the Honorary Chairperson of the ERC, to improve the conditions of refugee women.
The Sheikha Fatima Fund for Refugee Women has been working to empower refugee women economically, socially and psychologically in developing communities, he added.
He appealed to the international community to exert more efforts to curb the phenomenon of asylum and assume its responsibility in providing better living conditions for its victims.
Sheikh Hamdan referred to the strategic partnership between the ERC and the United Nations High Commissioner for Refugees (UNHCR) which implemented several initiatives and programmes on the ground that had the greatest impact in improving health and educational services for refugees.
World Refugee Day is observed every year on 20th June to respect and honour the courage and resilience of refugees across the world.
This year's World Refugee Day theme, "Together we heal, learn and shine" aims at people belonging to all faiths, all over the world, working together to welcome stateless persons, displaced people, refugees and others who have been forced to flee their homes.